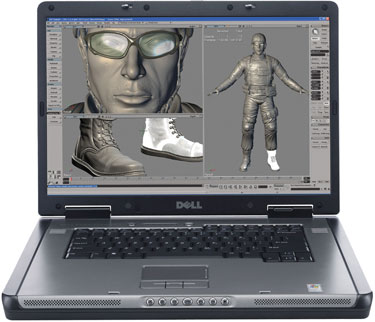 Dellâ€â"¢s graphics workhorse, the Precision M90,  is the first notebook to have the new NVIDIA FX3500, a high-performing mobile workstation graphics solution for CAD, Digital Content Creation, and Scientific Visualization.
The Quadro FX 3500M supports OpenGL and DirectX, offers up to 512MB G-DDR3 memory, a 256-bit memory interface, up to 38.4GB/s memory bandwidth, and up to 2GB/s pixel read back.
The NVIDIA FX 3500M is a $964 option on the Precision M90, which features Intel Core 2 Duo processors, large memory configurations and expansive 17-inch display.
Advertisement