The ThinkPad X1 Carbon 2015 update is an amazing notebook that deserves a spot on the buying list of anyone searching for a thin and light notebook with long battery life and an excellent keyboard.
Lenovo builds on the success of the first two models to deliver a refined ThinkPad X1 Carbon 3rd generation notebook that meets the needs of business and personal users with few drawbacks.
After an extended test of the X1 Carbon 2015 update that spanned several months and remote working in coffee shops and on the road it's easy to call the X1 Carbon 3rd Gen one of the best laptops of 2015. The ThinkPad X1 Carbon 2o15 earns a Notebooks.com Editor's Choice Award for productivity it delivers in a small and light package.
The ThinkPad X1 Carbon 2015 starts at $1,299, but sales often drop this starting price to just under $1,100, offering a lot of value to users.
Pros:
Great keyboard and touchpad
Good performance
Long battery life
Durable Design
Touch screen option
Cons:
Display is not always bright enough
Missing SD card slot
Pre-installed software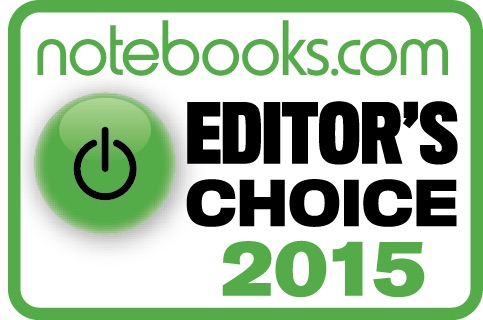 In the last two years the design of Windows notebooks for business and personal use improved dramatically, and even with greater competition the ThinkPad X1 Carbon 3rd generation stands out with a sturdy and attractive design.
The carbon fiber and magnesium construction leads to a 2.9 pound notebook that is easy to take anywhere I go at 0.7-inch thick. The soft touch matte finish is comfortable to rest my wrists on for hours of work and is good at repelling fingerprints. The ventilation prevents the notebook from scorching my lap during long mobile work sessions. The materials also combine to deliver a strong frame that does not flex or bend. After several months of mobile use the X1 Carbon frame shows little signs of wear.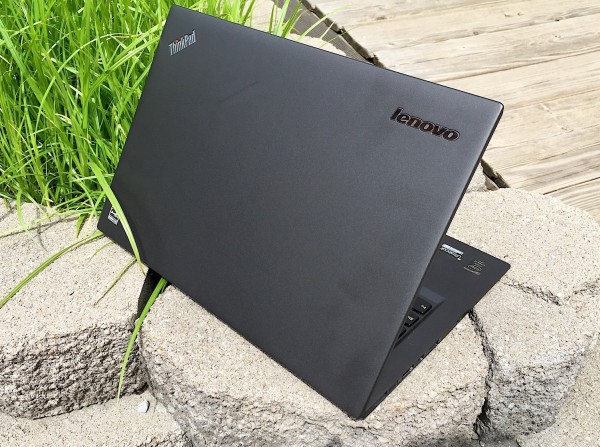 I enjoy the 14-inch display on the ThinkPad X1 Carbon 2015, but there are several times where I would prefer a brighter screen. The X1 Carbon 3rd Gen review unit includes a 2,560 x 1,440 resolution display that makes working on multiple documents and webpages a breeze. Text is crisp and photos look very nice.
The touch screen is responsive and many times it is easy to reach up to scroll on a webpage than to use the touchpad. The display can fold flat to share a presentation on a table and thanks to this flexibility it is easy to find the perfect angle for working at a table or on a couch.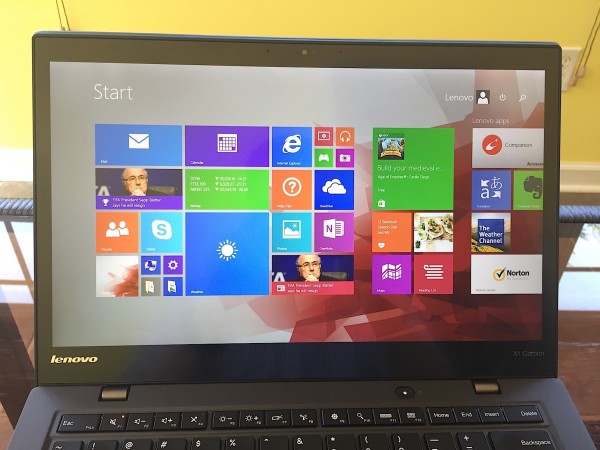 Inside this review unit is equipped with an Intel Core i5-5300U processor, 8GB RAM and a 256GB SSD. The system is fast and responsive to a variety of business and personal tasks. This is not a system I rely on for video editing, partially due to the lack of a SD card slot, but it should handle basic video projects. The system shines for web work and played an essential role in editing a 12,000+ row spreadsheet for an internal project that involved a variety of formulas and data manipulation. Casual gaming is possible, but intense gaming is not something I would use this machine for.
Lenovo ditched the adaptive function row from the previous model for physical keys. The new keyboard is one of the best I've used with great key travel, concave keys that direct my fingers to the center of the key and enough spring to push back and reset my fingers for the next stroke. The key spacing is also excellent, thanks in part to the wider frame that a 14-inch notebook offers over a 13-inch device. The pointer nub sits flush with the keys and three physical buttons below the space key work well for this control option. Backlit keys make working in dim lighting easy with multiple levels of illumination.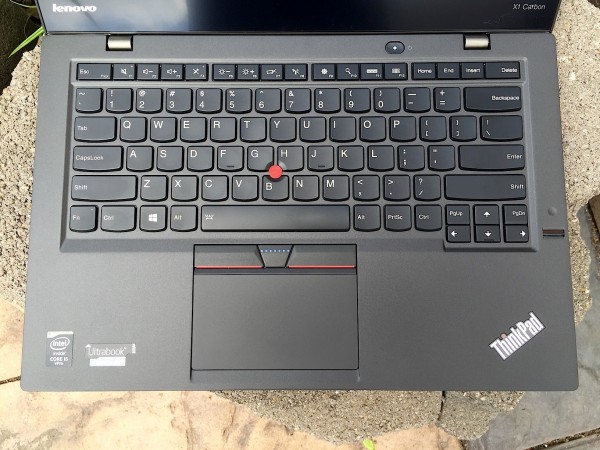 A large touchpad is responsive, though I still often reach up to the touch screen for scrolling on webpages. The click area on the touchpad offers easy access to left and right clicks without using the physical buttons. Gesture support in Windows 8 works well on this large glass touchpad.
Connectivity is ample with HDMI, Mini-Displayport, two USB 3.0 ports and a Micro Ethernet connection to add a hardwired connection. I enjoy that one of the USB ports can stay active to charge a phone even when I close the laptop and put it in my bag, basically turning the notebook into a big backup battery for my phone. A 720P webcam is capable even in dim lighting. The X1 Carbon 2015's speakers are above average for a thin notebook, pumping out enough sound to fill a small room without distortion or issues.
Even with the added battery drain from a touch screen the ThinkPad X1 Carbon battery life is enough to last me through a work day without looking for power. Some days the last 30-minutes of an 8-hour day took place on the last bit of battery life, but most of the time I was able to work all day without a problem. Lenovo includes Rapid Charging that lets me charge up to 80% in one hour which is handy when traveling.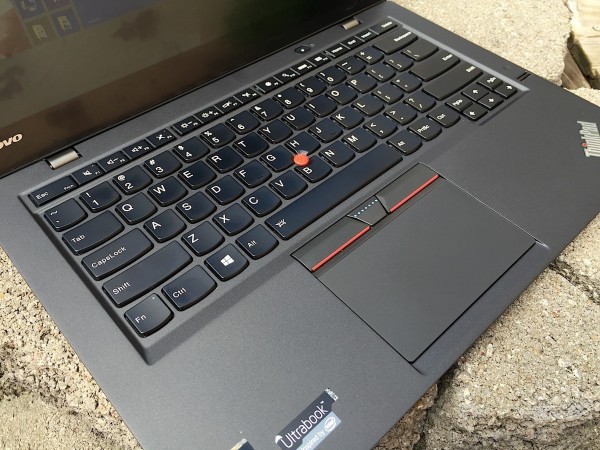 Bundled software from Lenovo can monitor the system and suggest fixes for problems, but the Lenovo Solution Center too often interrupted my work to run a hardware scan or tell me about another issue. Norton ships with the notebook and if you don't renew or uninstall it too will break into your productivity with warnings about viruses that aren't on your machine, but that exist on the Internet. It's easy enough to fix these issues, and the other bundled software is handy. Shareit lets you quickly share files between the X1 Carbon and an iPhone, iPad, Android or Windows Phone. The Lenovo Companion app offers access to system information and tech news and a Settings app offers a touch screen friendly way to control common settings.
The ThinkPad X1 Carbon 2015 is one of the best ultraportable notebooks you can buy. This is a business notebook, but it meets the needs of many personal users as well. I would purchase the ThinkPad X1 Carbon 2015 as equipped, including the touch screen which I use a lot.
Users that want a brighter screen and a more affordable notebook need to look at the Dell XPS 13 2015 that starts at $799.
Advertisement