The OS X System Preferences app shows all of your useful tools to configure your Mac the way you want, but it also has some that I will never use. That's why I got excited when I learned your can hide the unused preference apps quite easily. Let me show you how.
Open System Preferences using either your Dock icon or from the Apple Menu in the upper left corner.
Once it's open, click on the View menu and then on Customize.
All your preferences will now show a check mark next to it.
Uncheck the ones you want to hide.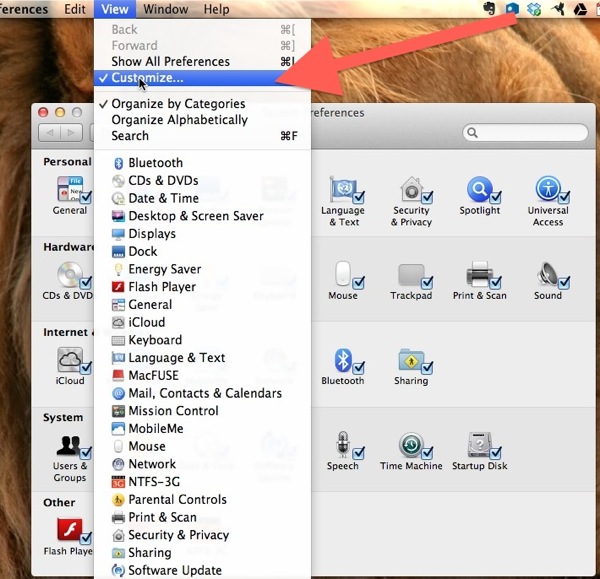 Why would anyone hide any of these System Preferences?
I got rid of the MobileMe icon because I already migrated to iCloud. I don't need it any longer. I also removed the Startup Disk icon because I don't plan to change my startup disk on my MacBook. Since my kids don't use my Mac I got rid of the Parental Controls icons. You might want to remove the Trackpad icon if you use a desktop without one or the Mouse icon if you only use a Trackpad on your MacBook. Maybe you don't need the Universal Access tool or never change Spotlight settings.
When you're finished nuking the unneeded icons, click Done at the top of the window and close it.
Let's say you discover that you need to get one of these hidden icons back. You can either turn them all back on by clicking on the View menu and choosing Customize again and recheck the hidden icons. This makes them come back.
What if you only need that System Preference app once but don't want to restore it all the time. You can click on Show All and hold down your mouse or trackpad button until the list of System Preferences Apps shows up listing even the hidden apps. Find the one you need and open it from that menu.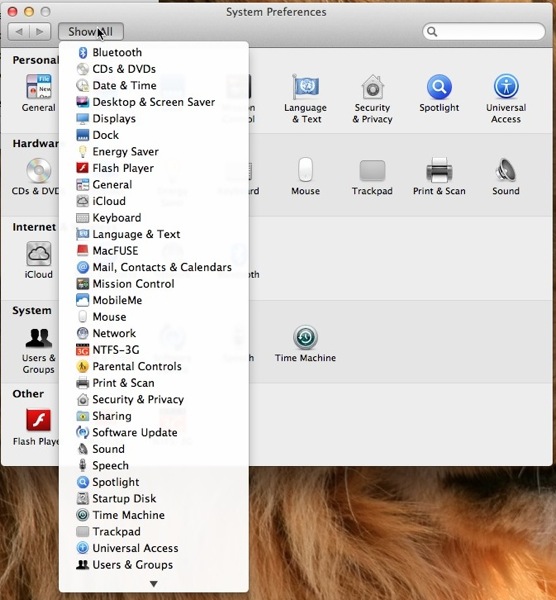 Advertisement