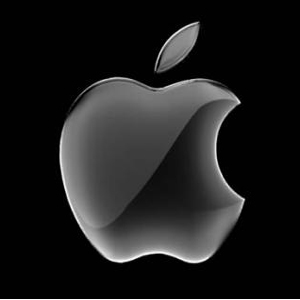 It looks like the release of the webOS TouchPad tablet from rival computer-maker HP has forced Apple to move up the release date of the third-generation iPad to fall this year. According to Apple pundit John Gruber from Daring Fireball, the iPad 2 is nearing release, with an announcement date in March and a release date of April. According to Gruber, the iPad 2 will feature more RAM, a thinner form factor, and a front-facing FaceTime video camera. Apple may announce the next-generation iOS 5 operating system in March along with the iPad 2 announcement, but iOS 5 may not be ready until the summer, perhaps when the next iPhone 5 gets released.
Gruber speculates that the iPad 3 won't be a major upgrade from the iPad 2 and will be another evolutionary upgrade. Perhaps the device will utilize the same form factor, but will come with some nice upgrades. TechCrunch editor MG Siegler postulates that the iPad 3 will launch with a higher resolution "Retina Display"-like screen.
Both Siefler and Gruber, who were tipped by sources, say that the iPad 3 is more akin to an iPad 2.5.
It's not clear how much HP's webOS plans affected Apple's announcement schedule for the iPad 3. HP's webOS does transform HP into a software company. The hardware-maker now can compete with Apple on the software front and will be pushing webOS into not only phones and tablets, but also on printers and computers. At its webOS event recently, HP says that it ships 2 desktops and 2 laptops every second, meaning that a potential for 120 desktop and 120 laptop systems could be shipped with webOS enabled. That will definitely open up a large user base and entice developers.
A possible reason for the Fall iPad 3 announcement would be to tie in the device to the iPod Fall Music event and to promote the new model in time for the holiday shopping season.
Apple, the current market leader in consumer tablets, will be facing stiff competition on the hardware and software front from devices that utilize Google's tablet-specific Android 3.0 Honeycomb operating system, which Google says is the first version of the Android OS that was designed for the tablet in mind.
Via: AppleInsider
Advertisement