Laptops with HDMI ports can take advantage of a new product called the Warpia StreamEZ that will wirelessly send an HDMI signal to an HDTV or projector. All you need is an HDMI port on your laptop, something most computers have today.
We've seen wireless video with things like Intel's Wi-Di, AMD's ViVu or Apple's AirPlay. Warpia's solution adds this functionality to computers wireless HDMI built into the hardware or operating system. If you bought a laptop in the last few years, you likely have an HDMI port to take advantage of the Warpia StreamEZ wireless HDMI streaming kit.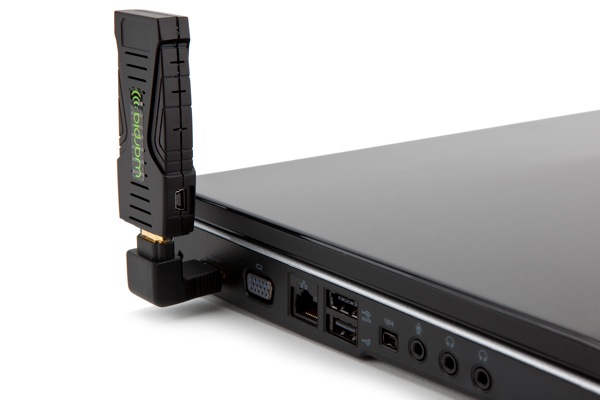 Because HDMI carries both the video and audio signal in one cable, the StreamEZ sends both to your TV. It also works with other high-definition video sources like a cable box, Xbox or Playstation, Apple TV, a Blu-ray player or any box with HDMI output. You can send this signal without a cable connecting the two. You can put a TV on the wall and sit on the couch with your laptop to view an online video at hulu Plus or Amazon while you also surf the web using the HDMI output setup as a secondary display.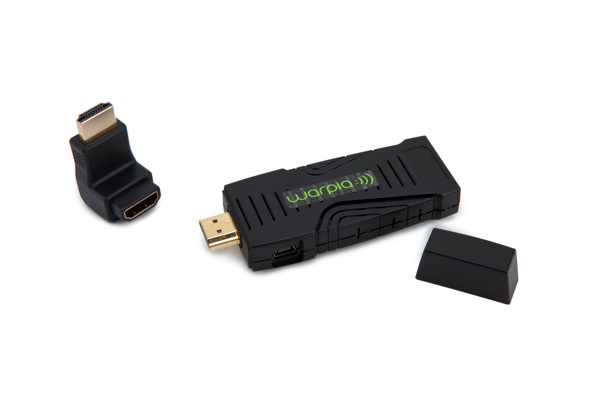 Some of the ways to use the StreamEZ include:
Watching video
Stream audio to a stereo system
Send slides from a presentation
Show slide shows of pictures
Display your computer screen for training purposes
Warpia thought of both PC and Mac users since it works with both. You don't need any driver software because the solution mimics a simple HDMI cable. The computer recognizes it as a simple HDMI cable.
The system has an HDMI dongle with a wireless transmitter built-in. The wireless receiver unit plugs into the video display. You do need a USB port to power the HDMI transmitter plugged into the video source. This could be a problem if your set-top box doesn't have a USB port. I'm most interested in this because of the ability to hook up my laptop.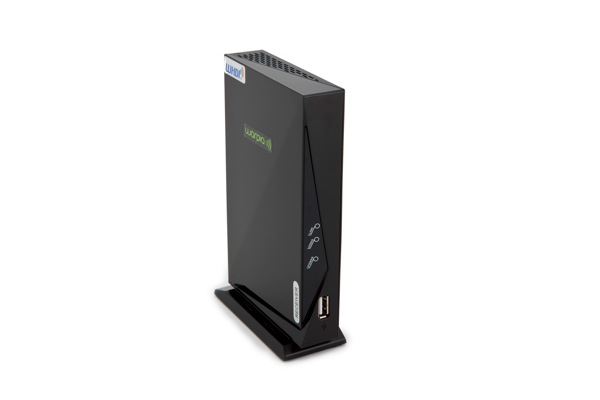 The Warpia StreamEZ has a 30-foot range and sends a signal up to 1920×1280 resolution with HDCP capable streaming. The audio supports up to 5.1 Surround Sound at 48kHz in 24-bit audio. You get this without the need of installing software or drivers on your laptop. You will get the HDMI transmitter, the receiver unit, which looks a little big, and a USB to mini-USB cable for powering the transmitter along with a 90-degree elbow connector to help you plug-in the HDMI cable in tight spaces, like the back of a TV mounted on the wall. You also get a remote control that is WHDI compliant.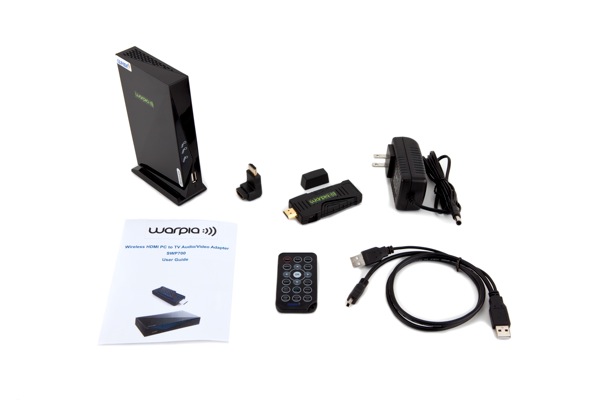 You can get more information at Warpia now but you will have to buy it directly from them for $219.99, which is an average price for solutions like this. You can find cheaper wireless HDMI solutions, but many also cost more. Most cheaper wireless solutions for computers need drivers and software.
Advertisement