Amid the critical mass of concerns over Facebook's privacy issues, the social networking service has launched a new feature to ensure that users' personal content is not stolen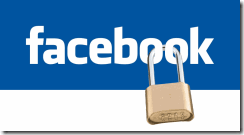 by anyone other than that person, according to a CNN article. The way it works, users can choose to only log into the service from phones and computers that they have already designated as approved." To update from a different device a user will have to correctly answer a security question.
To enable this new Facebook security feature:
1) Log in and click on  "Account" on the top right of the page.
2) On your account page, click on  "Settings".
3) On the Account Settings page click on "Account Security."
4) Change the selection from No to Yes.
Facebook will send you an email if someone logs into your account using a system that you have not already logged in with. You can also check the box to get a text message as well.
Next you will want to add a Security Question. Click on that option on the Settings page. Choose one of the questions from the drop down box. Then answer it. It will ask you to confirm  your password. Enter it and you are finished. You may want to take time to review the other security options too.
With the release of old text messages from Mark Zuckerberg, there is even more concern over Facebook's recent changes making user information more open and accessible to people and web sites not approved by individuals. The messages were sent by the Facebook chief when he was only 19.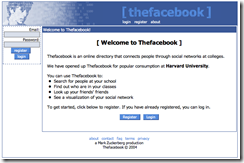 This was in the days before Facebook was the service it is today. Zuckerberg is quoted as being very cavalier about securing personal information of fellow Harvard students. The precursor to Facebook was a kind of dating service for fellow students. People gave him a lot of information hoping to find a match. Zuckerberg sent a friend a message offering to freely give this information away just for the asking. He texted, I have over 4,000 emails, pictures, addresses, SNS."
The recipient replied, How'd you do that one?"
Zuckerberg informed his friend that people gave the information to him. They 'trust me,'" he said. Dumb  F—-."
It is hard to judge a person for what they did as a teenager. But it gives one pause in light of recent reports of security holes that allow people to see private chat sessions (this has been fixed according to an update to this article) and changes in the privacy policy which require something like a Subway map to decipher. According to quotes form The Facebook Effect, a book by David Kirkpatrick, Zuckerberg's closest friends and business associates believe that Zuckerberg does not believe privacy is a real concern.
The video below shows how to delete your account.
Because of the openness of Facebook, there is now a search engine dedicated to finding information in the public Facebook status updates. Some of us choose to keep our Facebook updates only viewable by Friends. But some open them up for all to see. These open updates are searchable via FacebookSearch. Since these are public status updates, some might not be concerned about such a search engine. What if someone you know has opened their status updates and posts something that you would rather remain private. I tested this out by simply searching for my name. Most of the posts had nothing to do we me personally. But sure enough someone I don't even know linked to some photos I posted of my son's prom intended for me and my family or friends. Nothing embarrassing, but it shows how open the service is despite the fact that many don't know it.
Another issue that has drawn fire is the Instant Personalization Pilot Program" which allows access to your Facebook account from sites like Yelp, Pandora and the new Microsoft Docs.com. With this feature turned on, when you visit these sites they will know who you are and other information about you if you have logged into Facebook. We reported how to turn off the Instant Personalization Pilot Program" here.
Due to what seems like a lack of concern over privacy many are deleting their Facebook accounts or at least deactivating them.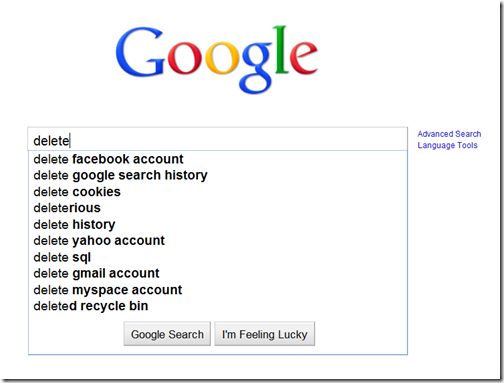 Notice the first result of entering delete into Google
Facebook execs gathered to discuss the problems according to reports. This new security feature might be a result of that meeting. But is it really enough? The problem has not been people hacking into accounts, although the new system will hopefully prevent that. The problem has been that the attitudes of the 19-year-old Zuckerberg still seem to many to be very much alive today in the Zuckerberg of today. What will Facebook do, if anything, to regain trust going forward?
If you would like to either delete your own Facebook account or take the less drastic approach of turning it off till they either fix the problems delineated above or you lose hope that they ever will, you can follow the instructions from Lifehacker.
Advertisement