The Space Shuttle Endeavour lifted off into space for a mission 16-day mission to the International Space Station bringing some much-needed tech toys for the ISS astronauts and cosmonauts. On board with them were a slew of mobile tech most notably some Lenovo ThinkPad computers. In the image below posted on Lenovo's official Facebook fan page, you can see five of them arrayed around the work station. Wouldn't you love to have that many machines in front of you?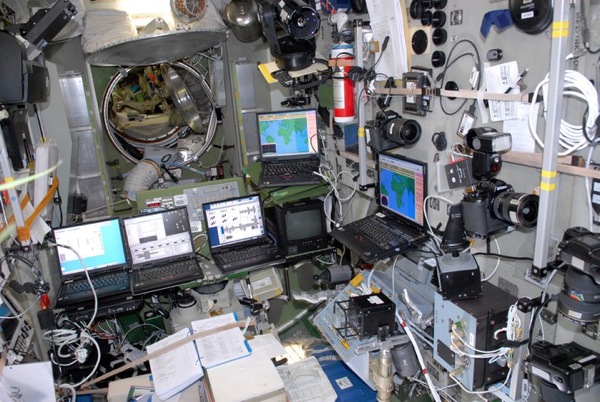 We're betting Lenovo has something hot coming down the pipe for us to drool over because of the caption below the image on their fan page. It reads:
Another kind of launch set for tomorrow. Any guesses what it is?
You will want to check back with us tomorrow because we'll post the news as soon as we get it from Lenovo. For now, what else can you spot in the shot? In the shot above you can see multiple cameras ready to record everything happening onboard. If you look closely at the right wall you can also see what looks like external hard drives or maybe even a pair of hard drives and an SSD (see image below). Is it hooked up to the camera to record the images?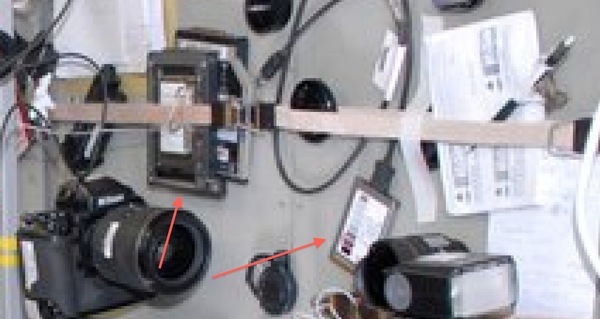 It is hard to make out what the other tech toys are. If you know, comment below. We are pretty sure that mission critical work like the things aboard the Shuttle can't rely on wireless to clean up what looks to be hundreds if not thousands of feet of wires hooking it all up.
Below is video of the actual launch:
Advertisement