Toshiba, maker of notebook hard drives, is announcing a new technology that will erase your hard drive when someone tampers with it. Wipe for Toshiba Self-Encrypting Drive models will remove your data securely when the computer shuts down or when the drive is removed from the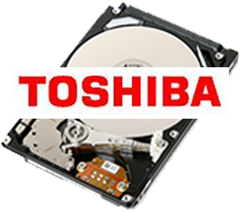 Notebook.
The primary focus here is for IT professionals who support borrowed notebooks. When the user returns it, the personal data can be quickly erased using the Wipe Technology instead of traditional means of erasing hard drives. This could be applied to a situation where a user returns a company owned computer or one that is rented/leased.
Without such encryption built into the hard drive, the best way to clean off a drive is to overwrite it with data, which is the method most security software solutions use. These tools write a collection of ones and zeros on the drive as many as seven times to destroy data beyond the ability of special methods that hard drive data recovery companies can perform. The other option is to physically damage the drive to the point of being unreadable. With Toshiba's system, erasing a hard drive is as simple as removing the security key, making this faster and more convenient.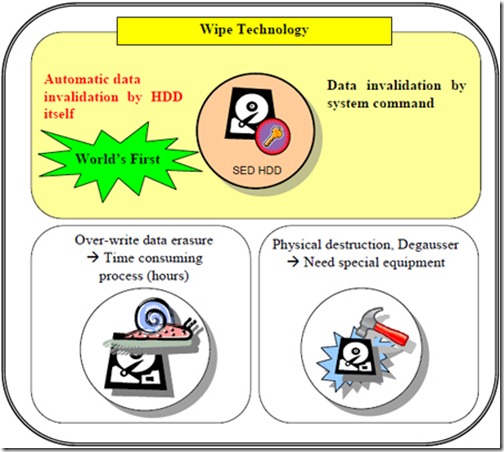 This technology could be used to invalidate the data either when the hard drive is removed or when the power to the drive is turned off. The second solution is for situations where hard drives are used in copiers or enterprise printers rather than notebooks. This technology would make it easier to secure the scanned and copied documents when a copier was to be taken out of service.
Advertisement