Toshiba's Satellite L655-S5101 15.6" laptop will be on sale at Staples on Black Friday for $499.98, which is a $100 savings over their current  price.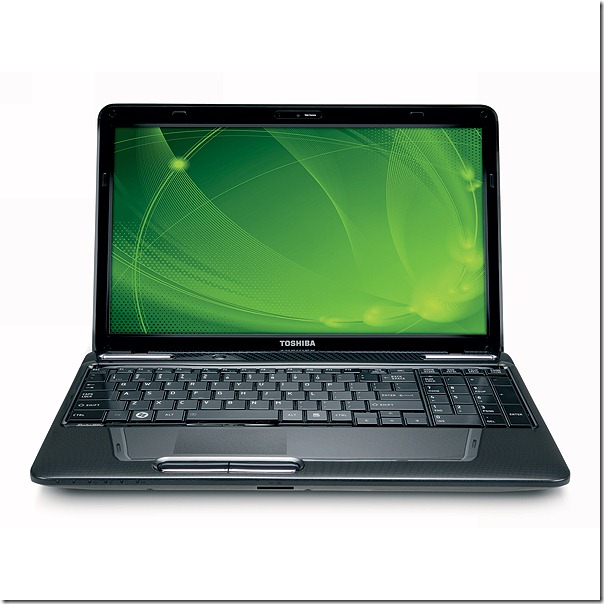 This model sports and Intel Pentium P6100 processor. It is a 2GHz dual-core processor usually found in budget systems. The system adds 4GB of RAM and a 320GB hard drive.
The display in this model is an average 1366×768 resolution 15.6" with Intel's mobile HD graphics chip powering it. That says budget as well. You can watch 720p video, but don't expect to run the latest and greatest PC games. This is an office computer through and through.
It has a DVD burner, a webcam with the mic built into the front bezel. The sound is Dolby Advanced Audio. There is a flash memory card reader too for bringing your digital photos and videos into the system.
Wi-fi is of the 802.11 b/g/n variety. The Ethernet port is just a 10/100, which will be adequate for web surfing.
The battery is only a 6-cell 48Wh which should run a few hours on a single charge. Toshiba promises up to 5 hours, but we all know that under normal conditions you can expect at least an hour less than that.
The computer does have a full keyboard with a dedicated Number pad. The touchpad has multi-touch for gestures like pinch to zoom and swipe to surf back and forth in your browser history. It seems to almost disappear into the wrist rest in front of the keyboard (see below).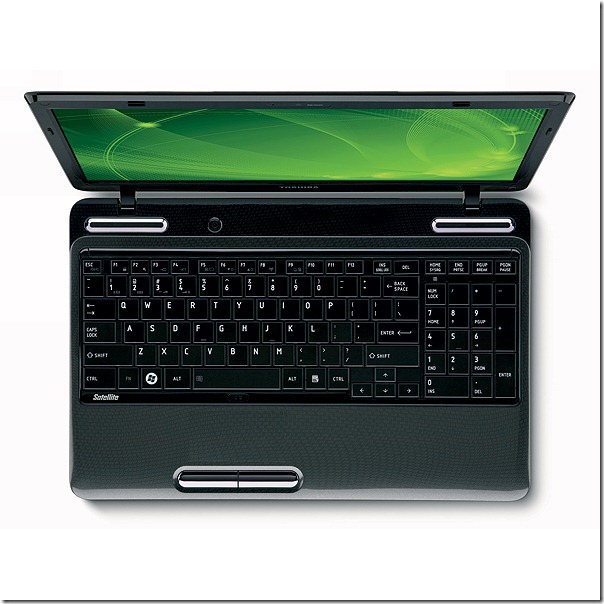 This is a large computer at 5.48 pounds and 14.96" wide x 9.84" deep and 1.10"-1.49" thick. That's not the biggest 15-incher but it is also not small either.
Ports on this system include a VGA, mic and headphone jacks, and 3 USB 2.0 with one of those also being a combo eSATA port.
For more information look at Toshiba's site. Below is a video overview of a very similar Toshiba Satellite L65 series notebook.
Advertisement