AMD has announced that later this year AMD powered laptops will be able to wirelessly stream HD content to smart TVs, Tablets and phones with technology from ViVu. This wireless HD streaming is similar to WiDi from Intel, but can be performed on the lower priced systems likely including systems running the AMD Fusion APU like the Gateway NV51B08u and Toshiba Satellite C655D-S5126 notebooks which can be purchased from Best Buy for $350. We are awaiting confirmation from AMD that these systems will work with the ViVu Wireless HD streaming.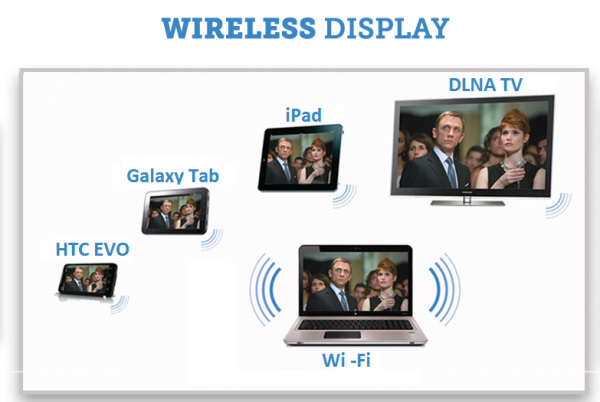 Another difference between AMD's method and Intel WiDi is that AMD's wireless streaming video feature is designed to work with the numerous smart TVs that support DLNA streaming, without the need for an adapter. Additionally, the AMD Fusion powered wireless streaming doesn't just steam to your HDTV, but also to your tablet and smartphone. It wasn't announced, but the Playstation 3 and Xbox 360 are DLNA compliant, so they may also support this feature if your TV isn't connected.
In the video demo above you can see the AMD Fusion powered notebook streaming to the HDTV, iPad and an Android device in 720P all at the same time, even handling the different resolutions required by specific devices.
There are options to set preference for video quality for smoother higher quality playback, or you can choose to have a sharper image when presenting a PowerPoint in a conference room.
The AMD Fusion Wireless streaming from ViVu isn't available yet, but it should be available later in 2011 on consumer notebooks.
Advertisement