iTwin promises to give you "limitless" USB-based file synchronization with simplicity and security through a set of USB keys that you plug into two or more computers anywhere in the world.
Cloud synchronization is all the rage these days with great services like DropBox, SugarSync and even personal cloud syncing devices like the PogoPlug.
If  you need a secure, encrypted file syncing solution that doesn't depend on a third-party cloud service, or need to sync more files than cloud companies offer, iTwin might be a good solution for you.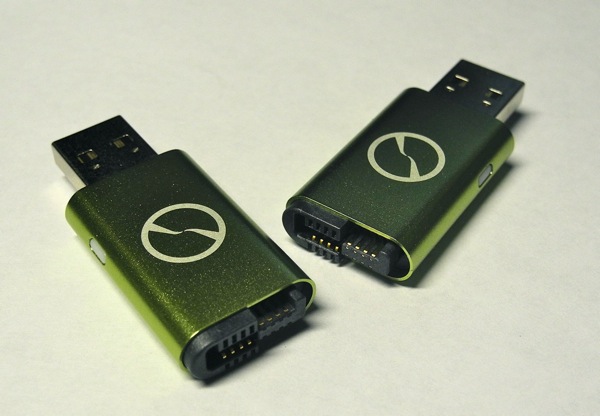 How it Works
With iTwin you get a pair of USB keys that connect together. Plug them both into the first computer while the two keys are still connected to each other. Each key has a USB connector and a proprietary connector that joins the two. Once installed, the app resides in your Menu bar on OS X or in the system tray in Windows 7.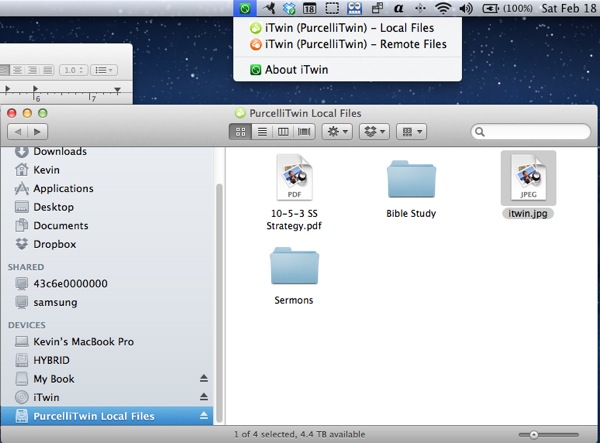 After plugging the keys into my Mac, a window popped up asking me to name my device. Type the name and hit next and enter your email address. iTwin sends you a special code. More on that in a bit. After running the setup wizard, you will see an Explorer or Finder window like the one above.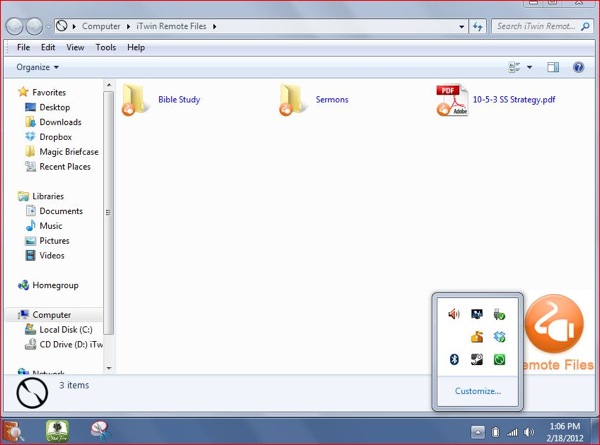 I dragged a file and two folders into the window from my hard drive. I then disconnected the part of the iTwin not plugged into my Mac and plugged it into my Windows computer and went through a similar installation process. Soon after, I saw the window above, with the files on my MacBook Pro. The small orange circle indicates that these files are not on my Windows computer, but accessible through the Internet.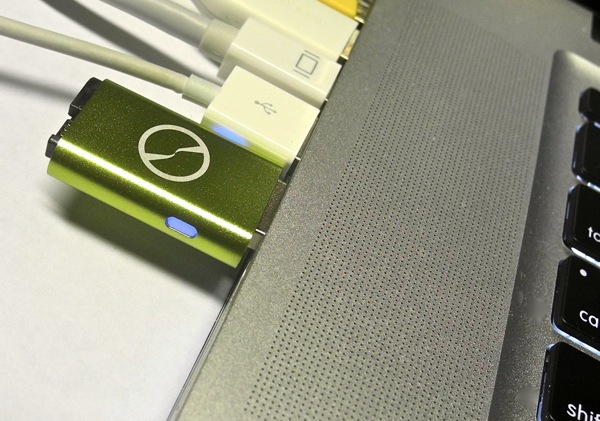 You can open files and folders as if they reside locally on the computer. I experienced very little lag time when opening the file or exploring the folders. Working with files is just like they were stored on your local computer.
Security
If you lose one of your iTwin USB keys, you can prevent access to your files by removing the iTwin from your other computer and revoking access for the other key. Remember when I entered my email address above? I received a message from iTwin with a special code and a link to their revocation website. Enter your iTwin code and the other key becomes useless to would be file thieves.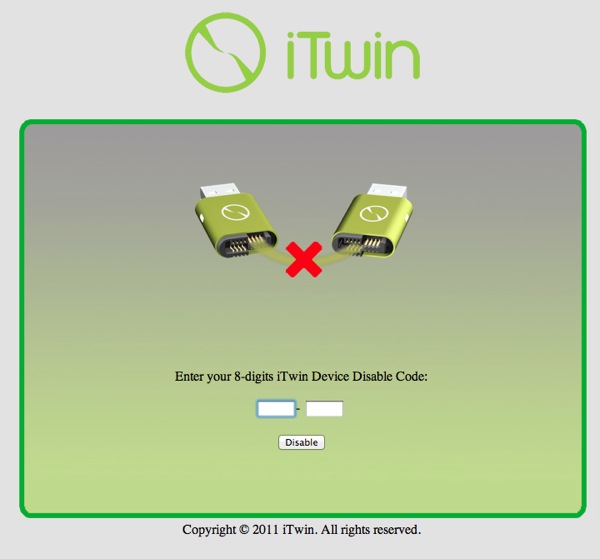 To get the iTwin USB keys working again, you go through the setup process. Since all the files actually reside on your hard drives, not on the USB keys, you lose nothing and any bad guys who find the keys have nothing. If you left a key plugged in when you revoked access, then you will see the following error.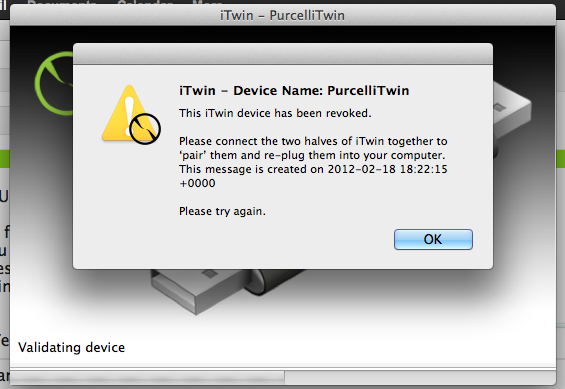 If you're worried about the files being transmitted through the Internet, don't. iTwin uses AES 256-bit end-to-end encryption, which means they jumble the files up as you transmit them through the Net and then iTwin unscrambles them when on other computer. iTwin doesn't store the files, so you don't have to worry about hackers gaining access to your files through iTwin's servers.
Evaluation
iTwin impressed me with the simplicity and speed of device. I did have to refresh my folders on the Windows PC to see when I added a new file on my Mac. Other than that, it worked well.
If you delete a file from a folder on computer, iTwin won't delete the file on the other computer. That's a good thing saving you from losing files if the person with whom you've shared your iTwin starts deleting files.
Also, if you have a file that both users open and edit, you can't overwrite the other's changes. I tried by opening an image on both machines. I added a few squiggles in Paint on the Windows machine and added an arrow on the Mac using Preview. When I tried to save the file at about the same time, it saved on the Windows machine, but on the Mac I got the following error: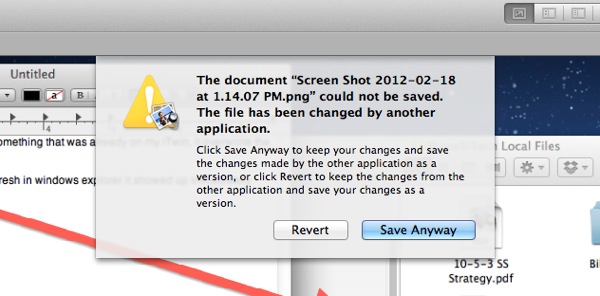 The hardware is simple and works. I didn't put it under any stress tests, but they two keys seem sturdy and the connectors used to join them fit nicely.
I like that iTwin offers unlimited file sharing. If you have a 2TB drive you can share 2TB of data. iTwin's speed and simplicity impressed me. Finally, I appreciate that they offer both Mac and Windows software.
iTwin falls short in several areas. First, if you want to share files with more than two computers at a time you can't. Sure, you can move the iTwin to another computer, but you're always limited to two computers at a time.
If you only need to sync 2 -5GB of data between computers, you'll get a better value from DropBox or SugarSync, and you'll be able to access them from the web without a thumbdrive.
Finally, if you lose your Internet connection, then you also lose access to the files from the other computer. This doesn't happen with services like DropBox or SugarSync. The files are never stored on the second machine. The iTwin just points to the files on the other machine. You will have to manually move them from the iTwin's folder to another folder for real synchronization.
If you need to sync large amounts of data between two computers (more than you get with free services like DropBox, SugarSync or Box.com, or just appreciate the ability to keep your files off a company's servers, iTwin is a good option.
Advertisement