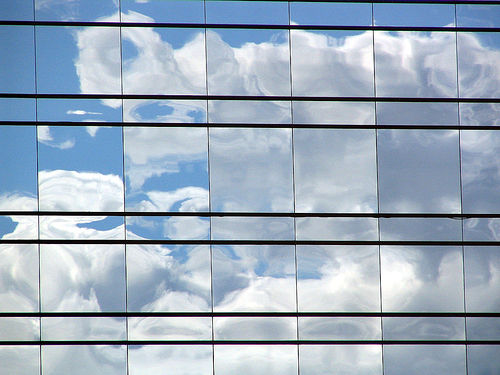 Cloud Storage is the new big thing. With literally hundreds of gigabytes of free storage available for free, it's no wonder that users can find an insane amount of free cloud storage to keep their files and devices all in sync.
We've rounded up a collection of our favorite cloud storage services, that combined, will deliver 117GB of free cloud storage.
Most fo these services not only allow you to use tons of free cloud storage, but will also make it easy to keep your files in sync and accessible form any location via a web browser or special apps.
How to Get 117GB of Free Cloud Storage
To take advantage of all of these offers, you will need to use multiple accounts, but if you have a plan for how you want to use the storage, you can easily grab a large chunk of cloud storage for free.
ADrive – 50GB
ADrive offers 50GB of free online storage, yes that's 50GB of free online storage. You can upload folders and directories, which makes it easy to upload a large music collection or photo archive.
Microsoft Live SkyDrive – 25GB
SkyDrive will give you 25GB of storage or free with a few limitations. First off, you can't store files over 50MB in size, but for most users looking to stash a collection of digital photographs and important documents this will deliver more than enough.
Amazon Cloud Drive 5GB (20GB w/ MP3 purchase)
Amazon has just launched Amazon Cloud Drive storage which offers 5GB of online storage for free, and bumps the limit up to 20GB with a $9.99 MP3 album purchase. The Amazon Cloud Drive lets you store music and all types of files. The music files can be accessed on your Android smart phone with the Cloud Drive Player or your browser for music playback on the go.
SugarSync – 5GB
SugarSync offers 5GB of online storage for free and allows you to keep multiple computers in sync. The base account comes with 5GB of free storage, but you can earn up to 10GB in free storage by referring friends and family.
Box.net – 5GB
Box.net is well known in the business world, but not a lot of end users know about it. Box.net offers 5GB of free online storage and also has third party add ons and access form third party sites which extend the use of storage.
iDrive – 5GB
iDrive also offers 5GB of free cloud storage for personal users with the ability to upload photos, documents and other items. iDrive will identify important files and automatically include them in the backup so that you don't forget a critical file that is stored in an odd location.
MemoPal – 3GB
MemoPal offers 3GB of free online cloud storage which allows you to place your files online for safekeeping and includes software for syncing across multiple computers. You can earn more space be referring friends.
Dropbox – 2GB
Dropbox has been our go to syncing and cloud storage tool for years now and while it only offers 2GB of online storage for free, you can earn more storage by referring others and by playing along in promotions from time to time. Dropbox will keep your files synced across multiple computers and accessible online and on your mobile devices.
SpiderOak – 2GB
SpiderOak offers a free 2GB of cloud storage for online backup and file storage. The service allows for syncing and sharing of files like many of the other offerings. SpiderOak is compatible with Mac, Windows and many flavors of Linux when it comes to syncing.
How to Keep Track of your Files
If you need help keeping track of these numerous options, check out this Lifehacker post which includes a collection of file types and tips for organizing your media across multiple cloud storage tools.
While you can buy online storage pretty cheap these days, 117GB of free storage is nothing to laugh at. Many of these services allow you to connect the storage to Windows Explorer as a mapped drive, simplifying your access. Gladinet can do this for Amazon Cloud storage and many others, but requires a purchase for heavy use.
If you search for "how to map service name as a network drive", you'll get a good number of results for how to map many of these services to your Windows or Mac notebook.
Photo Via Peter Kaminski
Advertisement