The Amazon Cloud drive service is a free storage locker for music and other files which offers 5GB of storage for free. You can access the Amazon Cloud service from your browser, but if you are on a Windows notebook you can can map Amazon Cloud Drive as a Network Drive, giving it a drive letter and access it through your Windows Explorer for drag and drop uploads.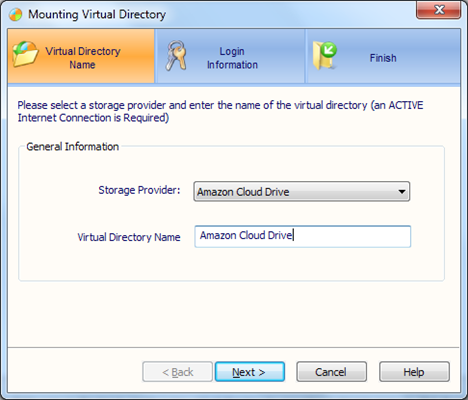 To add Cloud Drive as a network drive, you will need to download Gladinet, a cloud connector service that supports multiple online services including SkyDrive and Box.net. The latest update made it possible to connect Amazon Cloud Drive to your computer.
Setup is straightforward, requiring you to enter your Amazon credentials and pick a drive letter for your Amazon Cloud Drive. Once you do that, you'll be connected and ready to manage your files from within Windows Explorer just like an external hard drive. This will let you add and remove files as well as rename and organize files quickly. Your changes will be synced to the cloud so that you can access them from Cloud Drive and the Amazon Cloud Player.
Gladinet Cloud Connector is free, but there is a limit to the amount of times you can use the service to upload and download files. The Gladinet version without restrictions is $49.99, but may be worth it if you need to connect to a multitude of cloud services.
Amazon Cloud Drive Mapped as a Windows Network Drive:
Via DownloadSquad
Advertisement