Amazon announced on Monday that it has sold more eBooks than hardcovers for three months straight.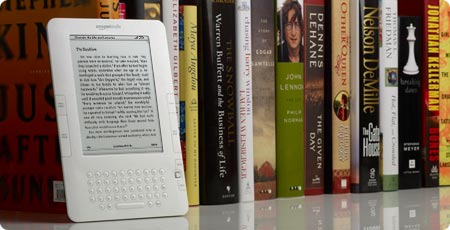 Amazon is one of the nation's largest booksellers. Back in 2007, the company released the Amazon Kindle, an eReader. Since then, Amazon has increased its Kindle Book library, providing cheaper, electronic alternatives to many hardcover books.
Amazon is claiming that for every 100 hardcover books, it sells 143 eBooks. The trend is not stopping there either, as Amazon has reported a continued increase in eBook sales. For the last four weeks, there have been 180 eBooks sold for every 100 hardcovers.
CEO of Amazon, Jeffrey P. Bezos, said that these numbers are astonishing when you consider that [they've] been selling hardcover books for 15 years, and Kindle books for 33 months." He went on to say that despite the Apple iPad's release, who's iBook application is an obvious competitor, the number of Kindle versions of books sold continues to rise. Once Amazon dropped the price of the Kindle to $189, the number of Kindle versions downloaded nearly tripled.
While eBooks outsold hardcovers, paperback books still trump them all. But with more people buying a Kindle or downloading the Kindle app for their other devices, that number may dwindle as well.
Via New York Times
Advertisement