Many of my friends and colleagues have used paid programs to recover accidentally deleted files. But there's no need to do that; and sometimes I really wonder why someone would pay for a program when you have free utility available to do the same this just as good as a paid version. I can think of only two reasons for this; either people are not aware of it or they have extra money to spend on software.
Personally, I have tried a couple of programs to recover deleted files, but every program had some limitations. So, where can you get a free file recovery tool that is as good as a retail version? I recently came across an article in TechiePortal about free alternative for retail versions to recover delete files and found two options. The first is Glary undelete and second is Restoration. I tried both applications and found that it not only recovers deleted files from your computer, but also works the same way in your digital camera, handy cam and external hard drive.
Glary Undelete is a free and easy-to-use powerful undelete solution for FAT and NTFS file systems.  It will bring back files emptied from the Recycle Bin, in a DOS window, from Windows Explorer with the SHIFT key held down. It will even recover files that have been deleted by bugs, crashes and viruses!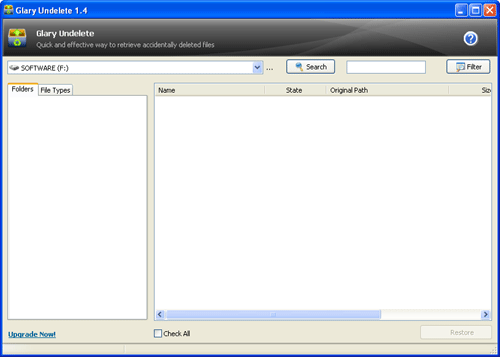 Glary Undelete works under Win 95/98/Me/NT/2000/XP/2003/Vista operating systems. The program supports all Windows file systems for hard and floppy drives including FAT12/16/32, NTFS/NTFS5 and image recovery from CompactFlash, SmartMedia, MultiMedia and Secure Digital cards.
Restoration is another easy to use and straight forward tool to undelete, or recover, files that were emptied from the recycle bin or directly deleted from within Windows.  It is also able to recover photos from a flash card that had been formatted. When you start Restoration, you can scan for all files that may be recovered or limit the results by entering a search term or extension. In addition, it also provides the option to wipe the found files beyond simple recovery if you absolutely want to get rid of a file. The program is small and standalone, which means it does not require installation, and can be run from a USB drive or floppy disk. Restoration works with FAT and NTFS as well as digital camera cards.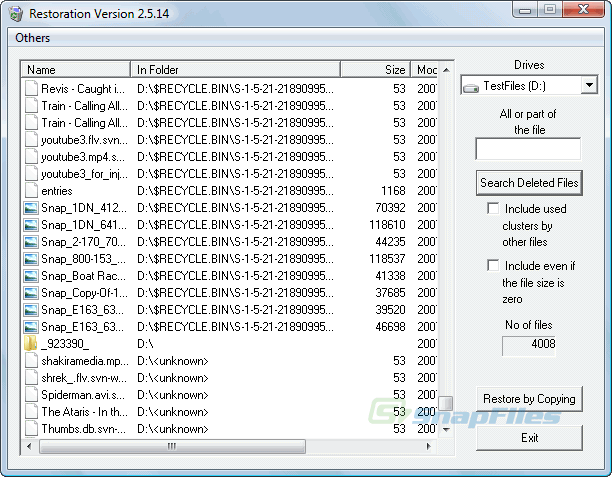 To recover deleted files run this application, choose location of deleted files and search.  Once the files are found, you can use the restore option to try copying them back.
A very important note about recovering accidentally deleted files. If the space used by deleted file is overwritten, by saving other documents and using your computer, these programs won't be able to retrieve the files. This means that if you have deleted files accidently from any drive, don't use it until you are able to recover your lost file!
Advertisement