When it comes to carrying your gear around you could use a laptop bag or your pants pocket, but if you want to do it right we suggest getting a ScotteVest jacket, pants or shirt.
We've been using ScotteVest Travel Clothing on a regular basis for the past year for it's versatility at work, on the go and for travel we are naming ScotteVest the Best Tech Clothing of 2010.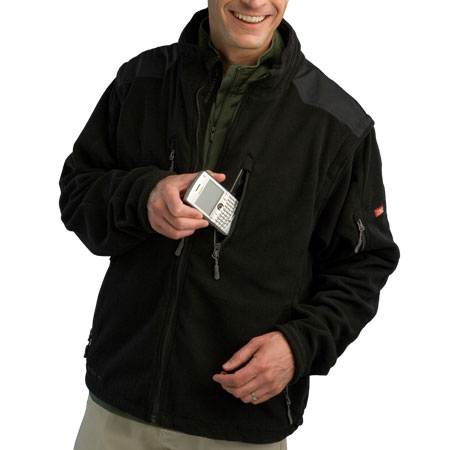 Some of our favorites include:
You might think that ScotteVest is alone in the tech clothing market, but a look at the pockets found in jackets and pullovers at your local department store will tell you that major players are trying to compete with headphone holes, mp3 player pockets and iPhone slots.
ScotteVest products stand out thanks to the weight management system that distributes the weight of your gadgets across your body so that the jacket doesn't sag and bulge to one side like a normal coat might.
The little touches like magnets to keep the pockets and flaps shut, comfortable fit, excellent pocket placement and cable routing combine for great tech friendly clothing.
The only item we aren't sure about is the ScotteVest travel boxers with a pocket for your iPhone next to your crown jewels!
For more of our Best of 2010 picks check out our Best of 2010 Series and check out our Ten Most Exciting Gadgets of 2010 where we run down the technology and gadgets that made a mark on 2010.
Advertisement