Lenovo announced a collection of new notebooks at CES 2012, but the most exciting IdeaPad has to be the new IdeaPad U series of Ultrabooks.
Lenovo took what I liked about the IdeaPad U260 and U300s, and added options like an SD card reader and better graphics options to make a well rounded notebook.
You can purchase Ultrabook versions with SSDs, or "Ultra Laptop" versions with standard hard drives. By packing in a standard hard drive on the "Ultra Laptop" versions, Lenovo has been able to come in at the high end of the mainstream pricepoint, at $699.
IdeaPad U310 Hands On Video
The IdeaPad U310 felt good in the hands, and there's no arguing with the looks of the thin device. The U310 which we spent most of our tim with felt snappy thanks to the latest Intel Core i processors. The larger 14″ IdeaPad U410 will come with the option of NVIDIA 610M 1GB Graphics, and both notebooks can share their display wirelessly with Intel WiDi.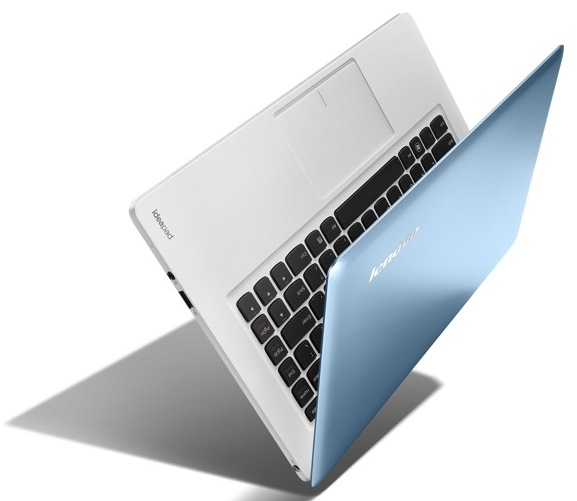 The IdeaPad U310 is .83 inches thick and weighs 3.74 pounds, and the Ideapad U410 is .97 inches thick and weighs in at 4.18 pounds.
You will be able to buy the new IdeaPad U310 and U410 starting in May at $699. The IdeaPad U series will be available in a variety of colors including, Cotton-candy Pink, Crimson Red, Electric Blue, Graphite Grey and Pearl White.
Advertisement