When you're in a retail store purchasing a tablet or phone you look for certain things. On a superficial level you're looking for a device that fits your personality and fits what you want it to do. You want something that's light in the hand and has a button placement that you're comfortable with. The intelligent shopper checks for screen quality and compatibility with the things they already own and the lifestyle they already live. The $1,399 Lenovo LaVie Z is a notebook PC for users who have these expectations for every device in their lives.
Using Intel's power efficient latest-generation processors, the Lenovo LaVie Z is a notebook for a generation of users who aren't happy with burly Windows PCs. Smart material usage and internals make it the lightest full-size notebook you can buy. Buying the LaVie Z is betting on a future in which everything — including how comfortable the keyboard is — takes a backseat to portability.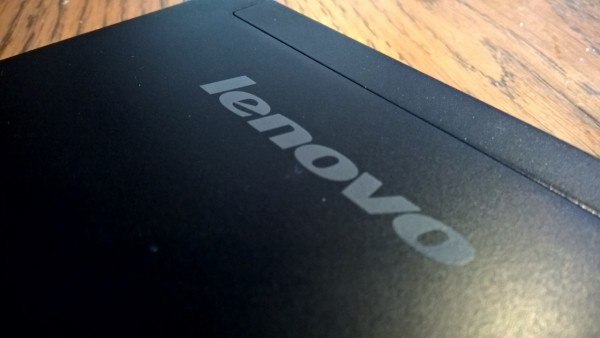 In some ways the LaVie Z acts as a perfect poster child for lighter, even thinner Windows notebooks. In other ways, it's a cautionary tale of what happens when a PC maker is willing to sacrifice anything in its quest for being thin and light.
Lenovo LaVie Z Review – Design
If you can remember what it felt like to hold a simple two subject notebook in high school than you know how it feels to hold the Lenovo LaVie Z in more ways than one. Picking it up triggers all kinds of emotions and lines of thought. The first time I ever held one I thought it was empty inside, a superficial shell that Lenovo was just showing at CES 2015 to showcase what its engineers were capable of. It took me days of using it before my mind came to terms with it being a full PC in its own right.
The Lenovo LaVie Z weighs just 1.7 pounds, making it even lighter then a few tablets we've seen from PC makers like Microsoft. When closed the device measures just 0.7-inches from top to bottom. Its frame is made of magnesium-lithium. According to Lenovo, it's that material that makes its weight and thin profile possible.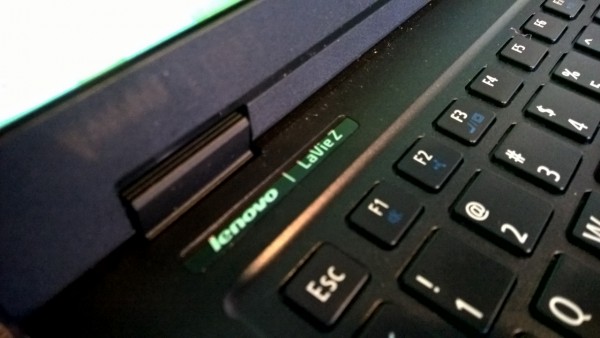 There's a line between light and cheap. Which side this machine falls on is a matter of personal preference. I do believe that most people would fall on the side of cheap in the case of the LaVie Z's casing. The machine has a tacky texture and feeling that can't be overlooked, hence that two subject notebook comparison. Whether that's a huge drawback on the machine depends on a buyer's priorities.
A painted Lenovo logo sits on the top of the lid, acting as the only real visual focal point for the device. The machine lacks curves in any form, with hard angles, wedges and ribbed hinges providing the only noticeable visual flourishes. A power port and Kensington lock slot sit on the left edge of the Lenovo LaVie Z. In between them are some notification lights for power and caps lock. The power button for the LaVie Z sits precariously placed on that left edge too. The forward edges of the LaVie Z softly taper, firmly planting the illusion that it's even thinner than it really is in your head.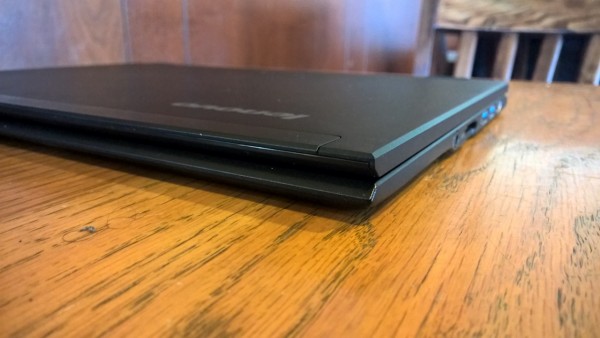 On the right edge are all the ports a modern Windows PC needs to get through the day. Lenovo smartly opted to include a full-size HDMI port and SD card port in this machine. Two USB 3.0 ports sit on the right, providing quick ways to connect all sorts of accessories. There's headphone jack on this side too. You'll want to remember where it is, because the two speakers that sit on the device's forward-facing edge are terrible. There's no bass and the highs don't sound very high at all. The included audio software doesn't do much to help.
Huddled above that edge is a one-button trackpad for navigating Windows 8 without a mouse and an island style keyboard. The Lenovo LaVie Z has a 13.3 high-definition display that firmly puts it in the full-size notebook replacement category.
Lenovo LaVie Z Review – Internals
It's that 13.3-inch LED display that first gives you pause. With a resolution of 2560 x 1440 pixels and the best anti-glare coating in the business, the LaVie Z's display is absolutely amazing. Text looks stunningly crisp. Icons looks amazing. Honestly, it's one of the best displays I've seen in a Lenovo notebook — or any notebook for that matter. There's no touch here, which might leave some turned off. Rest assured, Lenovo has a different model for users looking for a Windows 2-in-1.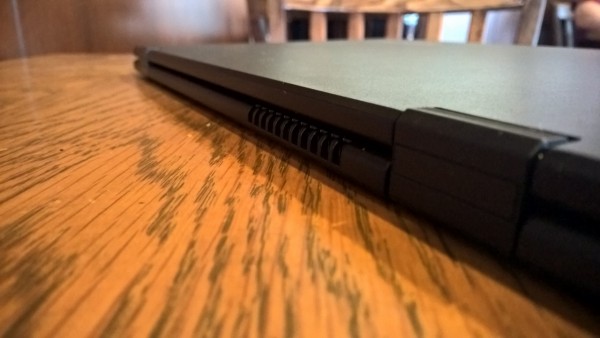 Inside every Lenovo LaVie Z is an Intel Core i7-5500U processor. It's a 2.4 GHz processor that capable of handling most things you throw at it. Integrated graphics means you won't be installing the most demanding games and getting a decent experience. A notebook this thin demands that there's a Solid State Drive. Storage options for the LaVie Z run up to a 256GB SSD. Bluetooth 4.0 connectivity and Wi-Fi AC, the latest in wireless standards are built-in.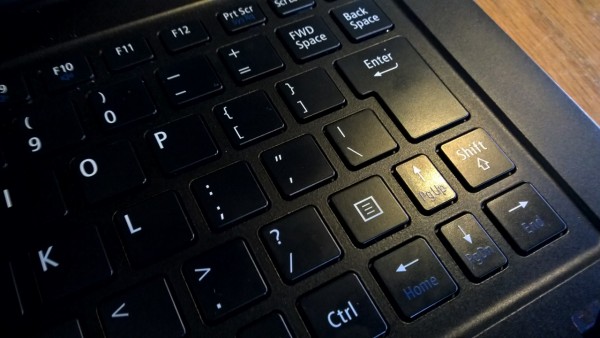 Having all of this connectivity in a notebook that's as light as a tablet is great. Together with the 9 hours of battery life, the LaVie Z could be considered a mobile powerhouse. Again, it can do everything the average users would throw at It. The problem is that it'll go about doing none of these things quietly. The LaVie Z is quiet with a few apps open and browsing the web. More resource intensive things — running the included McAffe security suite for example — turns on an absurdly loud fan. The fan noise generated by this notebook starts at a steady hum and morphs into a siren you can hear feet away.
Lenovo LaVie Z Review – Experience
Spending three weeks with the Lenovo LaVie Z turned out to be a very trying time for me. I spent some days in awe of the LaVie Z's stunning display and roughly 8 hour battery life. I even switched to carrying a briefcase bag to take the experience to its natural conclusion. I've never had a machine this powerful, this light and this well-stocked with ports.
The Lenovo LaVie Z uses a somewhat unorthodox keyboard layout that tampers with the Enter key and Backspace button. If there was a breaking point for me, this would have been it, I thought. I gave it a few days and adjusted to the change. Whether that'll happen for you depends on your patience level.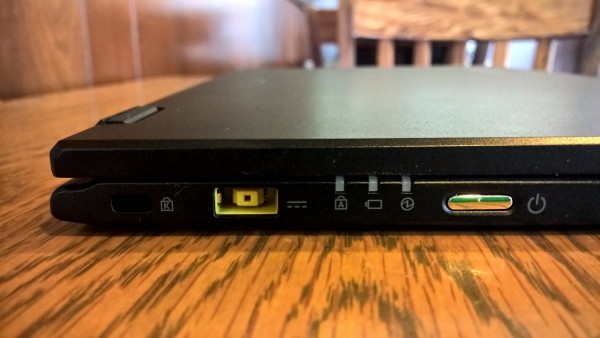 Then I looked a little too closely at the sacrifices made to get that light frame. Once I picked up the notebook and accidentally turned it off because the power button was on the side-edge. Minutes later I noticed myself having to glance over in that general area every time I wanted to make sure I'd turned off Caps-Lock.
In the end, it was body flexing that killed my enthusiasm for the LaVie Z. The lower-half of the LaVie Z is sturdy, but the display flexes a lot as you close it. To be clear, this happens with all notebooks, but it's really pronounced on this machine.
Lenovo LaVie Z Review – Should You Buy?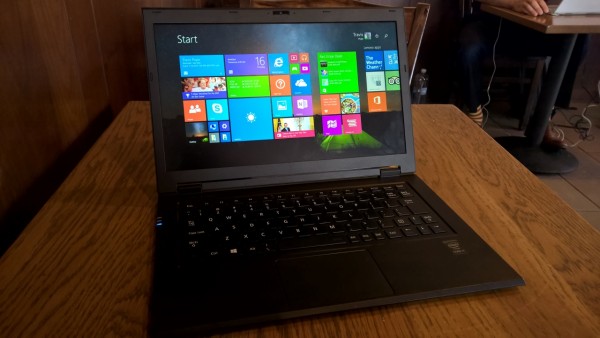 The Lenovo LaVie Z meets the demands of tablet users pretty well. It's easily expandable, has a terrific display and it feels like it weighs less than most cups of coffee. Lenovo set out to make a machine for the mobile warrior and it succeeded on the major bullet points. You can run any app, or program with this machine and actually have enough storage space to hold all of your essentials without extra media. 9 hours of battery life is pretty impressive in a package this light and small.
I think the company fell short on fit and finish though. I was able to get used to that switched keyboard layout, but some might not give it the time of day. The speakers were merely serviceable. The build materials and screen flexing are going to leave some with a bad impression. At $1,399 I think those problems present some issues for potential buyers.
Finding a machine this light and this powerful is tough. That much isn't up for debate. The question is whether sturdier machines that don't have an awkward keyboard layout and don't have sometimes obnoxiously loud fans aren't already light enough?
Only you can decide if the trade-offs are worth it. For me, they just aren't.
Advertisement