Lenovo dabbled in the Ultrabook market in 2011 with the U300 and U300s notebooks, but at CES 2012, they showed off two new IdeaPads that reaffirm Lenovo's commitment to making a name in the thin and light space.
The IdeaPad U310 and IdeaPad U410 notebooks are both available as an Ultrabook option with an SSD and as a cheaper "Ultra Laptop" option with a standard hard drive. On the Ultrabook models, expect a 64GB SSD to start or up to a 500 GB HDD on the "ultra laptop" model.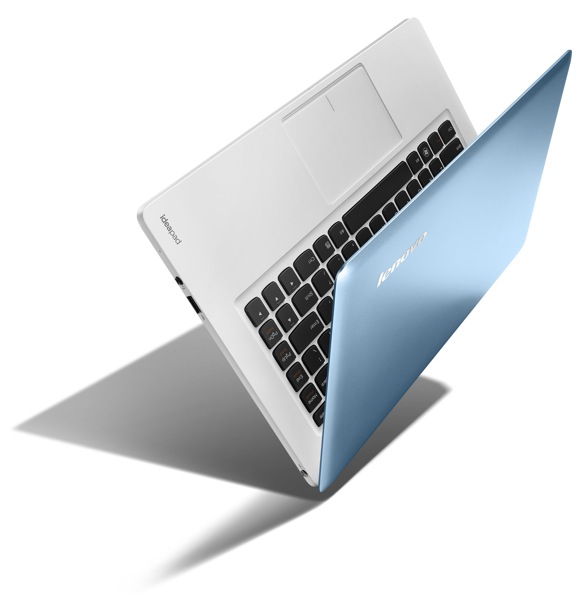 Lenovo is pushing these new notebooks as all day machines with up to eight hours of battery life while still delivering thin and light bodies. The IdeaPad U310 weighs in at 3.74 pounds and .97″ thick, while the U410 is 4.18 pounds and .83″ thick.
Both notebooks use Intel Core Processors, presumably the latest models which will be announced this week at CES 2012. The 13.3″ Lenovo U310 uses integrated Intel graphics and the IdeaPad U410 has a 14″ display with NVIDIA 610M 1GB Graphics. All of the models support Intel Wireless Display to stream content to your big screen.
These Ultrabook options and the lower priced options with hard drives represent a new breed of more affordable thin and light notebooks for the average user, instead of travelers and business professionals. It remains to be seen if consumers will buy these new notebooks, but with prices starting at $699, Lenovo has a chance.
The IdeaPad U310 and U410 will be available in May with a starting price of $699 in an array of colors including; Cotton-candy Pink, Crimson Red, Electric Blue, Graphite Grey and Pearl White.
Advertisement