Lenovo's designated eight ThinkPads for use in semi-rugged computing environments such as construction sites and police vehicles. Eight ThinkPads meet military specification (MIL-SPEC) standards, which mean they can stand up to vibrations, extreme temperatures, dust and other hazards. Lenovo's now offering an optional 680-nit display for the ThinkPad T400 to improve viewability in outdoor applications.
Lenovo says that its ThinkPads pass more military specifications compared to Dell's ATG laptops and Panasonic's business-rugged and semi-rugged laptops.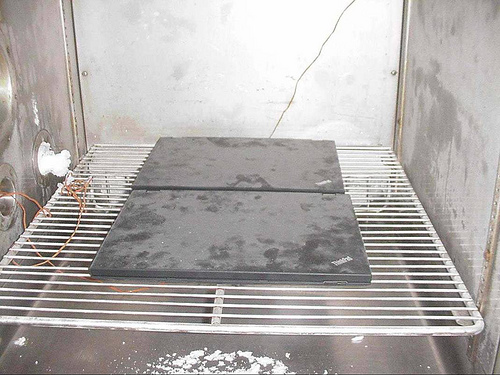 Police Departments like the Conover Police Department in North Carolina are using ThinkPad laptops to turn their patrol cars into mobile offices. Reduced time spent at the station writing reports gives officers extra time on patrol to protect their community. Officers are using ThinkPad T Series laptops to write and print incident reports, issue tickets and conduct criminal background checks from their cars. For IT Director, Chris Niver, Lenovo's engineering made ThinkPad laptops the easy choice.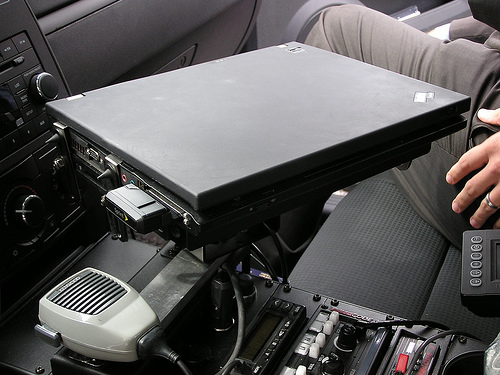 Although not billed as a 'ruggedized' laptop at the time, the features offered far surpassed the other manufacturers. The fact that the ThinkPads came with a roll-cage design, shock resistant hard drive, built in security chip and the familiar red button as well as touchpad all as standard features really made my choice clear."
The ThinkPad X200, X301, X200s, X200 tablet, T400, T500, R400 and SL300 notebooks each passed the following tests:
MIL810-F Method:
500.4 Low Pressure (altitude) – Tests operation at 15,000 feet
501.4 High Temperature – Simulates high heat conditions by baking the laptop up to 140°F
502.4 Low Temperature – Tests operation at -4°F
503.4 Temperature Shock – Fluctuates between -4 and up to 140°F to test operation
507.4 Humidity – Cycles 95 percent humidity through the environment
510.4 Sand and Dust – Blows dust for an extended amount of time
514.5 Vibration (operational and non-operational)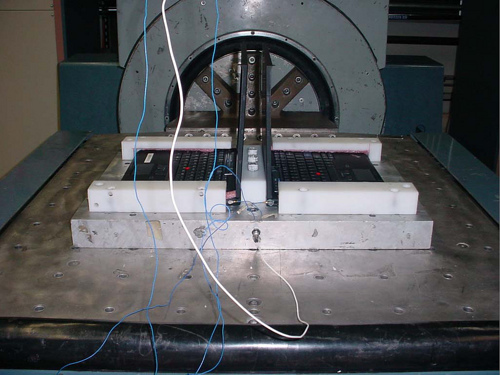 It's good to see that Lenovo's testing for ruggedness and users are sure to benefit, but some users will be better served with fully rugged notebooks, such as the Panasonic CF-15 series, which can withstand water and more severe drops and vibrations.
ThinkPads not designed to withstand rain and snow, but it's hard to argue with the ruggedness provided at relatively low price points. The ThinkPad T400 with the 680-nit display starts at sale for as low as $649.
Advertisement