First shown off at CES 2012, the new Acer Aspire S5 includes the new MagicFlip I/O ports that hide in the rear of the notebook until ports are needed.
The Acer Aspire S5 is a thin and light notebook, weighing in at 2.65 pounds and measuring .059 inches at the thickest point.
Acer includes Intel's latest 3rd generation Intel Core i7 processor in the S5 and includes 4GB of RAM with a 256GB SSD for storage.
Read: Acer Aspire S5 Hands On Video
The Aspire S5 has a 13.3-inch display with a 1366 x 768 resolution, something we would love to see bumped up, especially with the $1,399 price of the Aspire S5.
The Acer Aspire S5's eye-catching attribute is the MagicFlip I/O port that reveals the USB 3.0, HDMI and ThunderBolt ports with the touch of a button. Check it out in action in the video below.
Acer claims that the battery in the Acer Aspire S5 can last three times as long as a traditional batteries. Don't go thinking this means lasting all day long, Acer is talking about the recharge cycles. This is still important because it means the charge should last as long a year or three later as it does on day one. According to Acer the battery lasts 6.5 hours under continual use.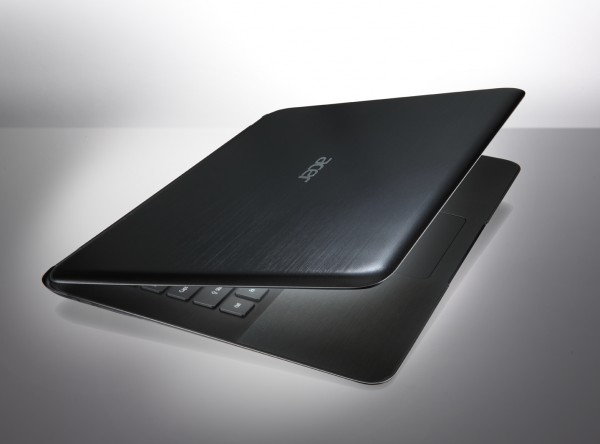 The Acer Aspire S5 includes a 1.3MP webcam and Dolby Home Theater v4 sound.
The Acer Aspire S5 goes on sale at the end of June for $1,399 in several retail locations, which are yet to be announced.
Consumers who purchase the Aspire S5 will be able to upgrade to Windows 8 for $14.99 when it launches this fall.
Advertisement