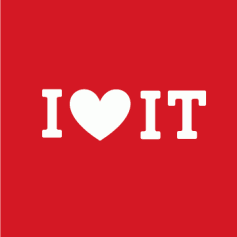 It's Valentine's Day, and while you may have eyes for only one today, we hope you have some extra room in your heart for your IT staff who toil thanklessly day in and day out to make sure that your computer systems are up and running. AMD is celebrating the launch of a new series of processors by giving away an Acer laptop, and all you need to do to enter is tell AMD why your IT department is the best.
The laptop is the [amazon_link id="B003LL1UJ0″ target="_blank" ]Acer Aspire 5551-4937[/amazon_link] which is a 15.6″ dual core AMD Turion II processor, 4GB RAM and a 320GB hard drive. You can read more about the laptop on [amazon_link id="B003LL1UJ0″ target="_blank" ]Amazon[/amazon_link].
To enter, just visit the AMD Heart Your IT webpage and tell AMD, in 100 words or less, why you love your IT Staff. The contest is open through February 17th and there's no rule against IT staff from entering and saying why they love themselves!
Advertisement