Acer has shown off a new netbook at the Mobile World Congress in Barcelona this week, and NotebookItalia (in Italian) has just posted the first images and details of the latest netbook from Acer. We don't know what will be powering the Acer Aspire One D257 yet, but we do know that the netbook has a new design.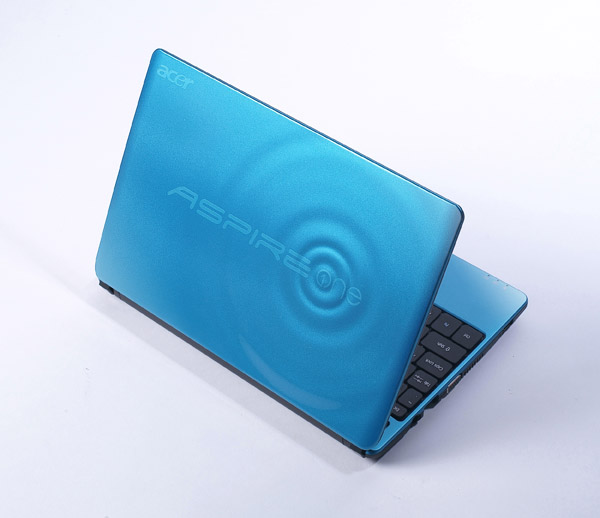 To start, the Aspire D257 has a new look on the lid with, what we are calling, a water drop design. The Acer stylised "O" in One is the center of ripples that radiate outward as if you had let a drop of water fall on the device. While it's easy to overdo the graphics on a notebook lid, the press shots make this look nice without being too flashy.
In addition to the new design on the lid, NotebookItalia, points us to the actual design changes on the D527 that users will notice when they get to see one in person. Most noticeably, the corners and lines are all softer and rounder than we have seen in the past. Additionally there is a new touchpad with a scroll bar to the right and a single mouse button across the bottom visible in the pictures.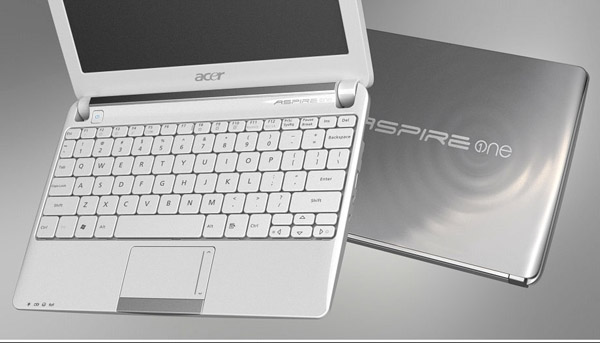 NotebookItalia doesn't have any details for the European release or specifications and pricing, and unfortunately we don't know if this model will make it to the States, but it is likely that the design changes will eventually arrive on other Acer netbooks here in the states as newer models come out.
Advertisement