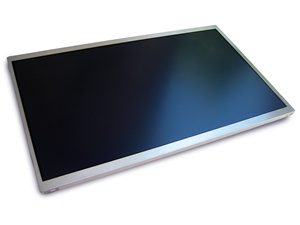 Make Magazine has made a video showing how to install a Pixel Qi display in an Acer Aspire One netbook. At $275 a kit, check out the video below to see whether or not you could handle this do-it-yourself modification.
The $275 Pixel Qi DIY display kit is an innovative new product that allows you to swap out your old 10.1-inch netbook screen for a dual-mode display with a low-power, outdoor readable mode. The regular mode is similar to any other notebook display, but when switch to the alternative mode, the display resembles that of an E-Book reader such as the Amazon Kindle. This non-backlit display mode aims to alleviate eye strain by providing a near black and white picture for better contrast, which also makes it easy to view in direct sunlight.
Seeing as it is $275 for a kit, and that you will void your netbook's warranty by replacing the current screen with a Pixel Qi display, you need to make sure you are able to stomach the challenge. Below is a video of the process, shown on an Acer Aspire One netbook, to give you a better idea of the steps that are involved. If the process looks a little to complicated for you, or you are just worried about voiding your warranty, you may want to consider waiting for netbook to be released with a Pixel Qi display installed by the manufacturer. However, there is no word on any future netbooks that will have this feature integrated, so you may be waiting quite a while. It only takes Make Magazine 10 minutes to install the Pixel Qi display, so it should be do-able for most users who have patience.
The Pixel Qi DIY display upgrade kit is now shipping for $275.
Via Liliputing
Advertisement