At Acer's global press conference today they unveiled their three newest ultrabooks, but only one of the models can actually claim the moniker as set by Intel's specs.
Acer is touting the Aspire S5 as the world's thinnest ultrabook. It is super sleek and small for a 13 incher, but so are most other systems in this category.
What gives the S5 an edge is the innovative way Acer managed to incorporate the ports. It's reminiscent of the way ports fit on the first MacBook Air and Samsung's Series 9 — flip-down drawers — but instead of putting them on the left or right sides, it's on the back of the device. They've dubbed this MagicFlip, and the drawer is controlled by a button on the deck, opening and closing smoothly.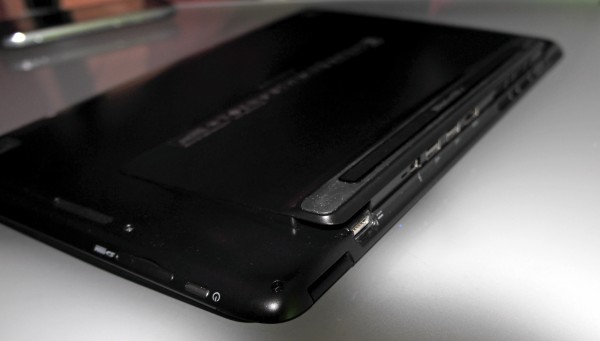 When open, the port drawer tilts the back of the system up a bit and it will stay that way until you press the button again.
Acer Aspire S5 MagicFlip Demo
It's not clear if keeping the port drawer open while you type on and use the notebook is good for the mechanism, but they have to expect people will do since most of the ports are back there. The S5 has two USB 3.0, a full-size HDMI, and a Thunderbolt port in the MagicFlip drawer plus an SD card slot on one side.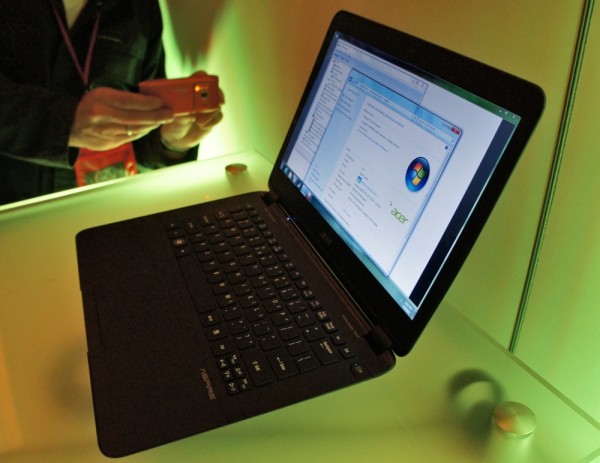 The notebook itself has a sturdy magnesium alloy chassis and a tapering design, but it manages not to just look like a MacBook Air clone. It's also not too flashy, just a dark brushed finish, which we've come to expect from Acer laptops in general. At the thickest point the S5 measures just 0.59 inches and the notebook weighs just 2.97 pounds. Though not the lightest ultrabook on the block, it feels lighter than it is and has a nice holdability factor.
Acer Aspire S5 Hands On
Specs-wise the Aspire S5 will come in several SKUs with a range of Intel Core i processors. The one we saw today had either a Core i5 or i7. Either way it opened applications nice and fast due to the SSD inside and the 8GB of RAM. It'll resume from sleep in 1.5 seconds; sweet. I'm also a fan of the power adapter which has a MagSafe-esque connector.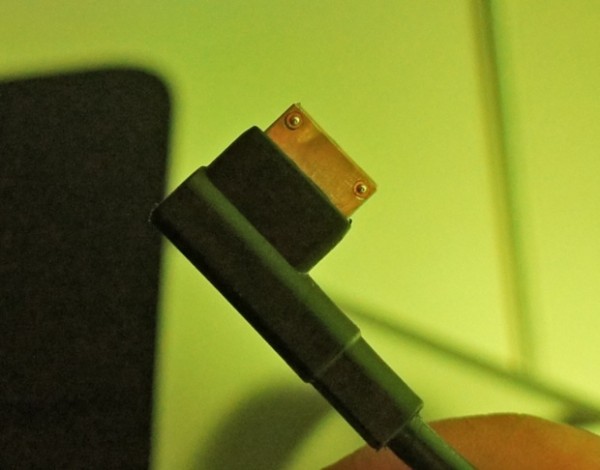 Acer is also touting their new Always Connect technology with this ultrabook. It promises to get users online faster than "conventional connections" giving information from Facebook, Twitter and Outlook presented right away upon resume. It will also allow users to wake the S5 from sleep using their smartphones, so you can grab data even if you turned the machine off before you left home or the office.
No pricing has been announced yet but Acer reps pegged it to be "around $1,000." It ships in the second quarter of this year, so not until April at least.
Advertisement