A notebook that can go from work to play is essential for many users, including reader Joel who writes in to ask us notebooks we would suggest for his work and play needs.
Joel is looking for a notebook that will handle coding as well as gaming, and wants to know the best notebooks for gaming and coding. Fortunately he has a decent budget set aside for a notebook so we are able to find some nice choices.
Because of the demanding nature of games, we'll be focusing on the demands of games that Joel wants to play.
Joel writes:
I have two things that I'm essentially going to be doing with this:

Code – I'm a developer by trade and hobby, so do spend a good bit of time doing this away from the desktop. Pretty much this would dictate that the battery life not be absolutely horrid.
Game – This accounted for a large bit of the reasoning why I picked up the W3J five years ago. Typically if I'm driving down for a weekend, I don't want to pack up my entire desktop (it's a bit of a pain), but I would like to be able to play stuff with my friends. Ideally, it would still be able to run things nicely for a few years after the purchase (I'm looking at you, Diablo III).

My price range is probably up to the $1300-1500 range, but if there's something definitely worth it, I would consider going over. As far as platform and OS, I don't really have anything against OSX nor Windows, so I could really shoot for anything. Size of the screen/laptop also isn't a terribly huge concern.
When it comes to gaming, Joel wants to be able to play games like Starcraft 2, Team Fortress 2, Portal 2 and Half Life games. The good news is that these games run pretty well on a range of hardware which opens up the options and the price ranges for a gaming notebook that can pull duty as a coding notebook during the day. He adds that he may want to play a game like Elder Scrolls V: Skyrim down the line.
The good news is that many of the notebooks announced at CES 2011 are finally available including the very capable Intel HD 3000 graphics, as well as recent additions from Alienware that use dedicated graphics solutions. With the latest 2nd Generation Intel Core i processors found on many notebooks you can play fairly demanding games even on the basic graphics processor because it is has many efficiencies that come from being built right into the same piece of silicon as the processor.
Notebook Recommendations: Gaming and Coding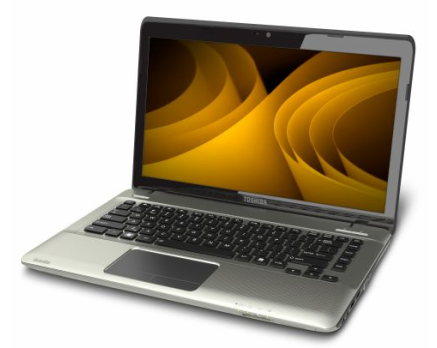 Toshiba Satellite E305 14″ Notebook – $899
The Toshiba Satellite E305-S1990 is a Best Buy Blue Label notebook that comes with a 2nd Gen Core i5 processor, 4GB RAM and integrated Intel graphics and a Hybrid hard drive. This notebook also includes Wireless Display 2.0 which allows you to beam video to the big screen. WiDi isn't ready for gaming, but it is a nice feature and the Best Buy bundle includes the $100 adapter in the base price. This notebook also brings a backlit keyboard, an Anti-theft service, 2 year warranty and more.
We've been playing Just Cause 2 and Portal 2 on the unit which only has Intel HD 3000 integrated graphics and have had a silky smooth experience on Portal 2. Just Cause 2 is playable if we bump the settings down a bit, but that may not be a sacrifice Joel is willing to make.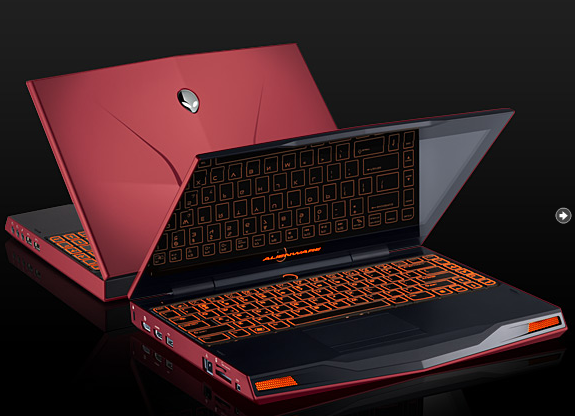 Dell Alienware M14x 14″ Notebook – $1,199
The Dell Alienware M14x is a new gaming notebook from Dell that packs in power, but is still portable enough to meet Joel's desire to take his computer home with him. The base model has a 1366×768 resolution 14″ display, but it can be upgraded to a 900P 1600×900 resolution. The Alienware M14x also comes with a backlit keyboard.
This notebook has a 2nd Gen 2.0 GHz Intel Core i7 processor with TurboBoost 2.0, 4GB RAM and a NVIDIA GeForce GT 555M GPU with 1.5GB video RAM. The NVIDIA GPU comes with Optimus technology to automatically switch between the discrete and integrated graphics.
This notebook has the chops to handle the games on Joel's list and more.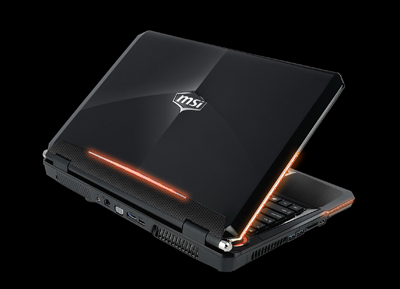 MSI GX680 15.6″ Notebook – $1,199
The MSI GX680 is another option which includes a larger 15.6″ 1080P HD Display standard and uses a Quad Core Sandy Bridge Core i7 processor and NVIDIA GeForce GT 555M GPU with 1GB video RAM to power gaming sessions. The audio is powered by THX Truaudio and there is support for USB 3.0 for fast data transfers.
This notebook is also a powerful gaming notebook, with a good collection of specs that should meet Joel's gaming needs without breaking the bank. Compared to the M14x the display is better, but you give up a bit on the graphics end and have no backlit keyboard. More MSI Gx680 details.
Our Top Pick for a Gaming Notebook (and Coding)
The Alienware M14x. This notebook offers a great set of features and specs for the price. While we love the Toshiba E305 we are a bit concerned that the integrated graphics may leave Joel wanting down the road.
Best of all, Dell is running a special on the Alienware notebooks, including the M14x that drops the price by $50 with the coupon code BHW1L0MX0D?MCX when purchased through this Alienware link.
Advertisement