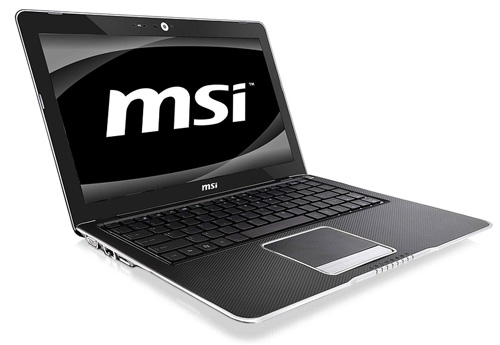 MSI has just announced its latest challenger to Apple's popular ultra-portable MacBook Air in the form of the X370. The MSI X370, part of the X-Series, would belong in the slim and light class that Samsung's new 9 Series is part of. The X370 is less than an inch thick and can run for up to ten hours with an extended battery according to the MSI.
The notebook is powered by a dual-core AMD E-350 processor along with integrated Radeon graphics. It features a 13.4-inch display capable of 1,366 X 768 resolution and features a 320 GB HDD for storage. The laptop has a 1.3-megapixel webcam.
Pricing and availability information were not announced.
Via: Electronista
Advertisement