If you are running Office 2007 Service Pack 2 or later, you can create PDFs (Portable Document Format) from some of the programs that are part of the Microsoft Office family.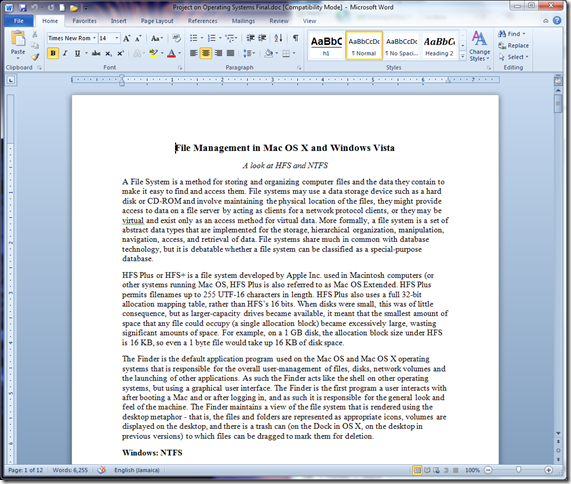 Microsoft Word Document

In Word, Excel or PowerPoint, click File

Click Save & Send

Click Create PDF/XPS Document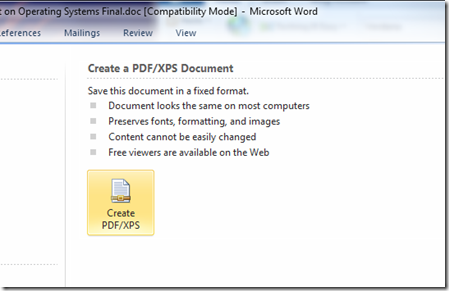 Then click Create PDF/XPS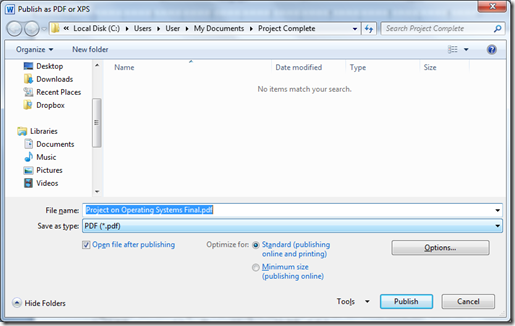 By default, the Save as type will be set to PDF. You have the option of having the PDF open after publishing. When you are ready, click Publish.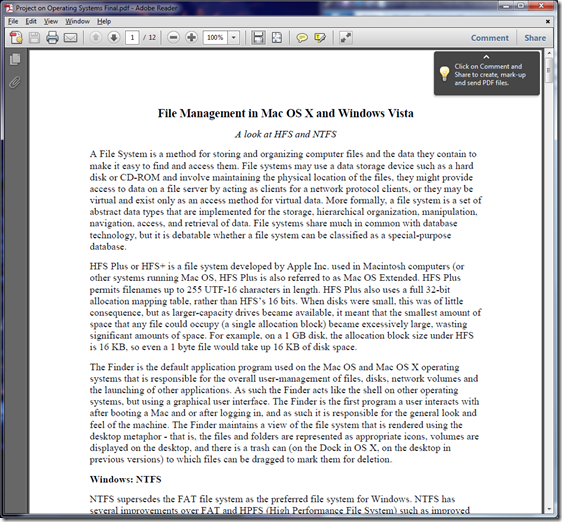 Our Microsoft Word document converted to a PDF file being viewed in Adobe Reader.
The ability to create PDFs is available in Office programs such as Excel, PowerPoint, Publisher and Outlook. If you want to create a PDF of your tables in Microsoft Access 2007 or 2010, it works a bit different.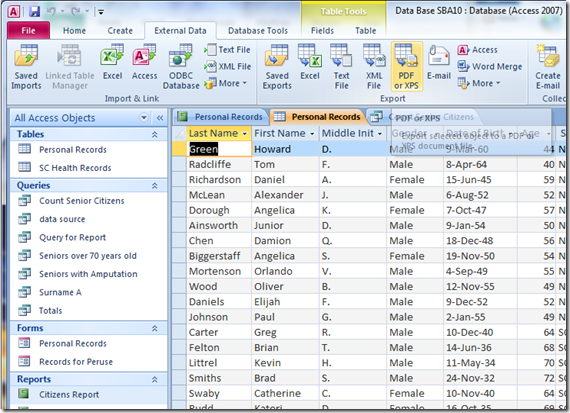 If you want to create a PDF of your Tables, Queries or Forms, click the External Data tab in Microsoft Access, make sure the object is open. In the Export group, click PDF or XPS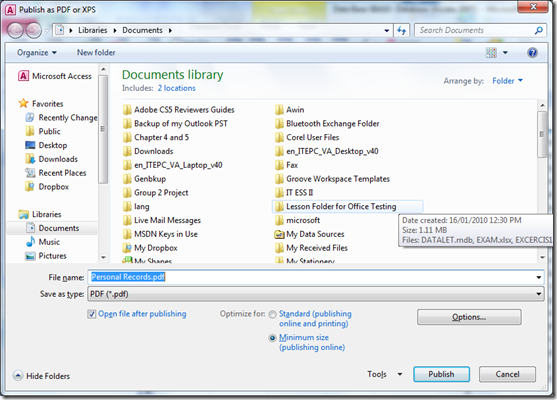 Give the file a name, then click Publish
If you want to create a PDF file from your Microsoft Access Reports, open the report object: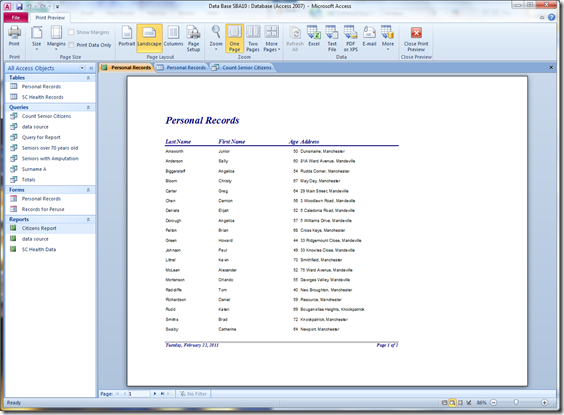 On the Print Preview tab in the Data group, click PDF or XPS

Give the PDF a name and click Publish: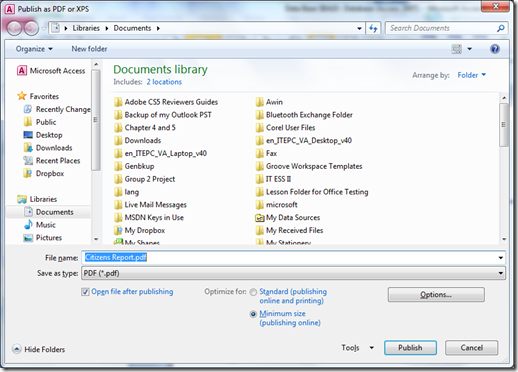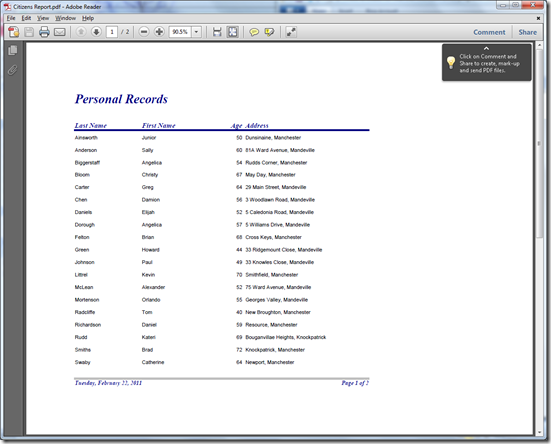 PDF created from a Microsoft Access Report
Advertisement