Say you are out in the field or off on vacation with your family wouldn't you like your contacts to at least be aware of why you are not able to respond to them? If you connect to a Microsoft Exchange Server (which is Microsoft's Enterprise Mail and Collaboration Server), then you can setup an Out of Office Reply in Microsoft Outlook using the 'Out of Office Assistant'.
This will send an automatic reply telling your contacts that you are away from your PC, even when the computer is turned off, so that they know not to expect an immediate response. Also, this method will put your email in a special folder so that it's easy to sort through when you get back.
Open Microsoft Outlook, Click File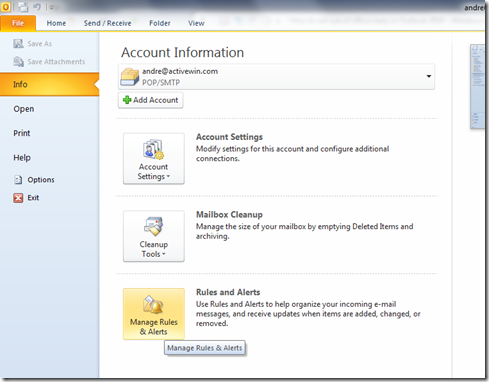 Click Info then click Message Rules & Alerts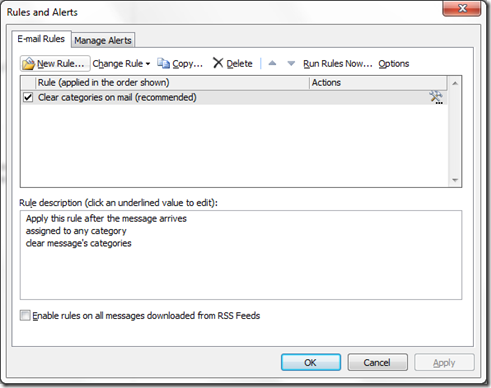 Click New Rule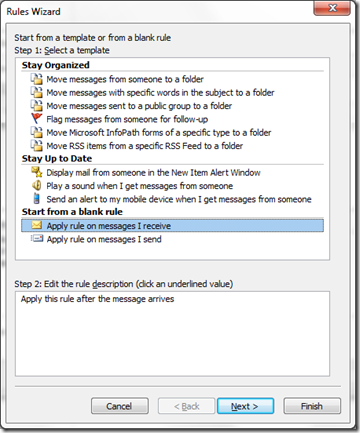 Under Start from a blank rule click Apply rule on messages I receive, Click Next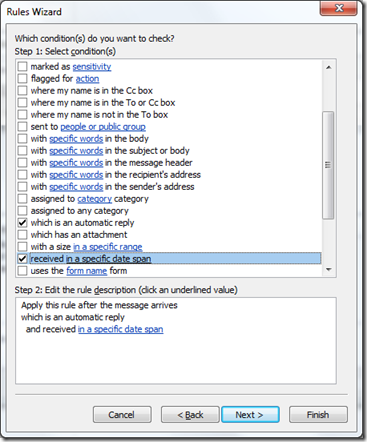 Check the boxes that says  'which is an automatic reply' and 'received in a specific date span' under Step 2: Edit the rule description (click an underlined value), click the blue link in a specific date span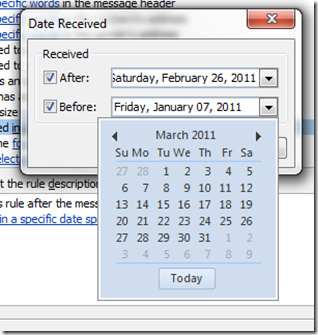 Click in the After and Before list box and select the dates when you will not be available to respond. Click OK then click Next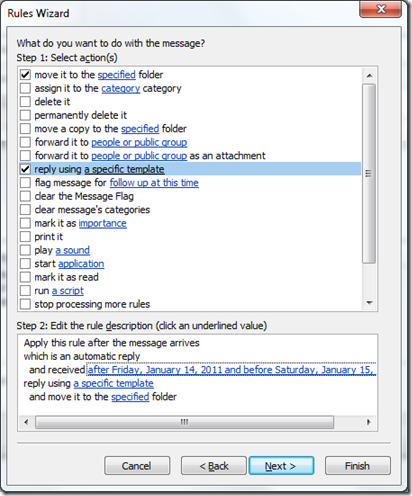 Check the box that says 'reply using a specific template. In the Step 2 box, click the reply using a specific template link.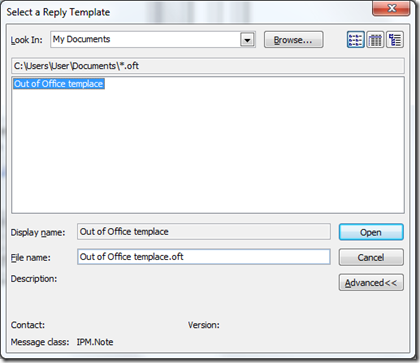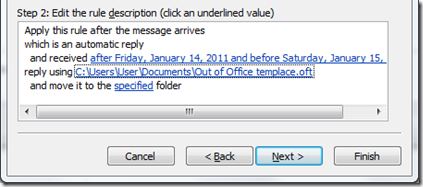 Browse to where you stored your specific Out of Office template on the hard disk and click Open. (If don't have a template setup, I will show you how at the end of the article).
You can have the specified messages moved to a folder to specific folder so you can quickly respond to them when you get back. Under Step 2 click the blue specified link to select a folder. Click Next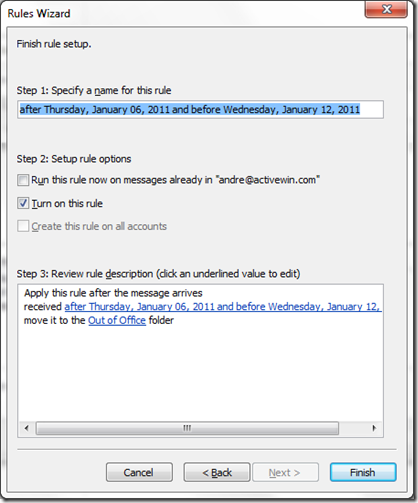 When you are satisfied with the results, click Next, then click Finish.
How to create the Out of Office Reply Template
Under the Home tab in Outlook 2010, click New E-mail

Enter the information you would like the recipient to receive when you are out office: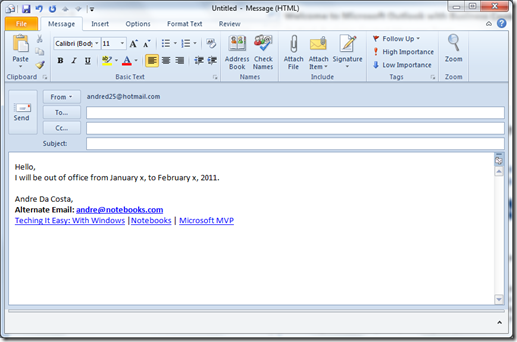 Click File > Save As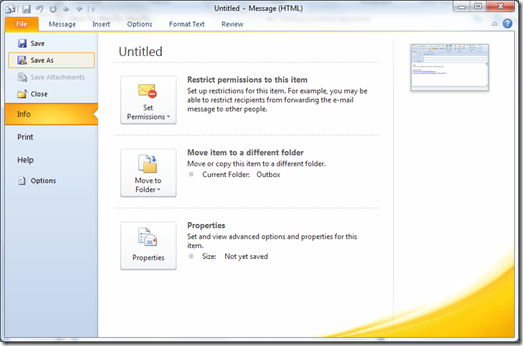 Give the template a name and click in the Save as type: list box and select Outlook Template then click Save.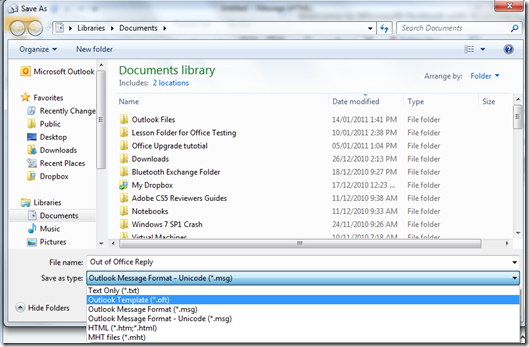 So when you are setting up the rule and need to specify the message you want to send, you can add the template with the pre-written information.
Advertisement