Today at its press conference at CES 2012 in Las Vegas, Intel announced a partnership with Nuance to bring that company's voice recognition to Ultrabooks at some point in 2012. And while both companies were a bit light on the details, they did have a couple of things to share.
If there was one thing that Intel and Nuance were adamant about was that the voice recognition software was going to be deeply embedded in future Ultrabooks. From sending out Tweets, to checking your calendar, to composing emails, Nuance will help you accomplish all of that.
And maybe best of all, it all can be done without a headset.
Read: Awesome UltraBook Concepts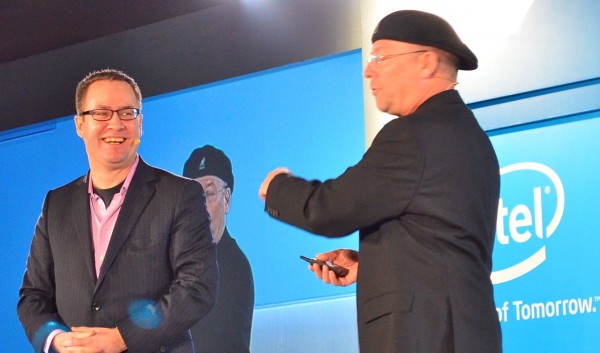 Nuance also made it clear that it's working on language to language translation for nine languages, including English and Mandarin, but it said that that technology would not be making it out any time soon.
So, that could mean that at some point in the future, you could say something in English, and it would show up in Mandarin right in front of your eyes on your Intel-powered Ultrabook.
It's a neat concept to be sure and one that would be extremely useful to those communicating with friends and family who don't share a common first language.
And while we hope that it makes it to market soon, it appears that we'll just have to settle for good old headset free voice control in 2012.
Not such a bad consolation prize.
Advertisement