One of my favorite things on the computer is finding incredibly simple but genius programs that save time or make my life easier in some way. Even better is when these programs are free. Enter Launchy, the ultimate example of this sort of program.
Launchy is a dead simple and completely free 'widget', if you will, for launching applications. I've been using Launchy for many months now, and it has pretty much completely replaced the start menu for me, and it saves me time each and every time that I use the computer. It's there when you need it, and gone when you don't.
Back in Windows XP, I always wondered why on earth I had to manually search through the long and cluttered start menu. Isn't that something that the computer should do for me? Though things got better with the Start menu search box in Windows Vista and Windows 7, Launchy is smarter, faster, open-source, and cross-platform (for Windows and Linux).
Ok so how exactly does Launchy work? Well with one press of the customizable keystroke (alt+space by default) a little box pops up on your screen from anywhere in the system (ie: the box will pop-up over any program that you are currently using, meaning you can use Launchy from anywhere). Type just a few letters of the program you'd like to lauch and Launchy will likely find the right one. When you see the icon of the program that you want, just press enter and Launchy will open the application.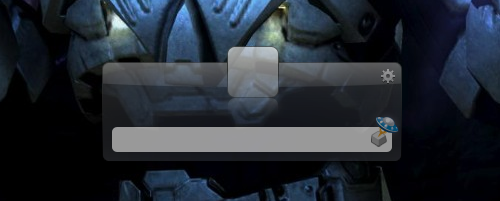 Sometimes you don't remember the exact name of the program that you want to launch. Luckily, Launchy is smart. Type a few letters of what you think the name of the program is, and Launchy does a good job of finding the right one.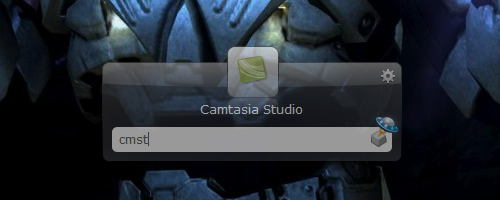 In the picture above, I didn't even spell the name correctly, but Launchy knew what I was going for.
Sometimes there can be multiple matches for applications with similar names. Launchy handles this with ease as well. If your initial query doesn't return the right program, just wait a few seconds and Launchy will drop down a list of other matches. From there you can use the arrow keys or mouse to select the right one, and Launchy will even remember which one you picked so that next time you search with that query, it'll go straight to the one that you selected last time.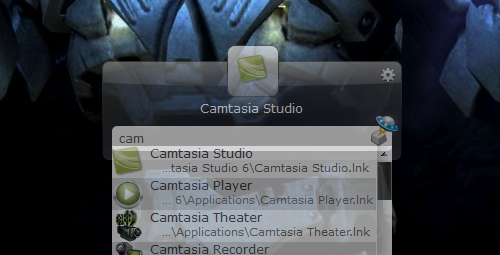 There is one caveat I've noticed about Launchy. I can't use it to launch the Windows Control Panel. This may be an issue with Launchy, but I suspect that Windows won't allow third-party programs to launch the Control Panel, so you must do it through the regular old Start menu. But for everything else, Launchy works great.
If you are an advanced user, Launchy offers some additional time saving tricks from the Launchy site:
Search Google

Type in google, then tab, then your search query and press enter

Check the Weather

Type in Weather, then tab, then your zip code or city,state and press enter

Search other sites

Other sites you can search include wikipedia, msn, yahoo, amazon, netflix, imdb, and more.

Browse your computer

Type in c:, then tab, then a folder or file, hit tab, and continue

The Launchy Calculator

Did you know that Launchy has a built in calculator? Type in some algebra and see what happens!

Index your Bookmarks & Folders

Directory: C:Documents and SettingsuserFavorites
File Type: .url

Index your Music

Directory: My Documents
File Types: .mp3 .aac .ogg

Index your Pictures

Directory: My Documents
File Types: .jpg .gif .bmp

Index your Documents

Directory: My Documents
File Types: .doc .pdf .xls .ppt

Index custom Commands

Directory: Your Custom Folder
File Types: .exe .bat .lnk

I'd really suggest installing Launchy and trying it out for a few weeks. Before you know it, you'll be a program launching master, using Launchy every time that you want to open a program; it's just that darn fast and convenient.
For the latest version of Launchy, go to this page. If you are on Windows click the green Download Now button at the top of the page for the latest version. If you are on Linux… I'll assume you know what you are doing!
Advertisement