PlayOn TV is coming to Android 2.2 via a free app. PlayOn TV is an Internet TV streaming service that grabs the signal from the various streaming websites like Hulu, Netflix and TV Network sites, and sends them through a lightweight server client that runs on a Windows computer. The signal then is streamed out to mobile devices and TV set top boxes.

Previously the service only worked with Xbox, PlayStation, Wii, Google TV, Roku and iOS. But there is now a free app for Android 2.2 or higher. The app is installed on the Android device and like other devices grabs the signal through the Internet or a home network. User can watch content from the above services and even Amazon Video on Demand, cable networks like TBS, CNN and more, and other online services like ESPN360.
In our previous review of PlayOn TV for the iPad and iOS devices we talked about the benefits of playing flash-based streaming video on an iPad. Initially there were some glitches but PlayOn TV has since worked those out. Below is their video demoing the new app.
The service is free for the first 14 days but then costs $40 for the first year and $20 for additional years. Alternatively, subscribers can pay a one time fee of about $80.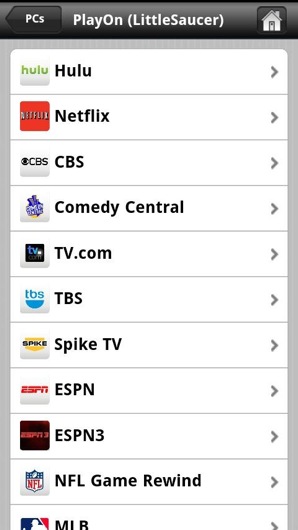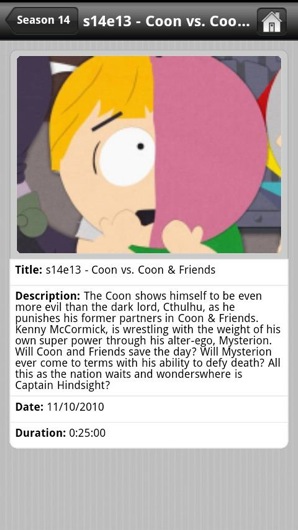 Unfortunately, one must have a Windows PC on all the time with the PlayOn TV software running in the background whenever the user wants to watch content on any of the supported devices. This has bitten us when something caused our home desktop computer to shut down just before we wanted to stream content to the iPad or a Roku box.
One way around the always on problem would be to find a service that supports wake on LAN, where the Windows computer could be in sleep mode and wake up when it detected network activity on the Ethernet port trying to access it. Then, use a service like LogMeIn Ignition to log into the PC and run the PlayOn software. That is a little complicated for the average user.
We are still not at the point where users can kick the Satellite or Cable guy to the curb despite what the above video says. PlayOn is trying to bring us closer. Another option for mobile streaming is the SlingPlayer Android app, but that requires a Slingbox to work.
Advertisement