As tablets gain in popularity, more glass is needed to make them. As a result, sales of popular devices like Android tablets, the iPad and the forthcoming iPad 2 could drive up the cost of notebook computers because the same material used to make popular tablet screens will be in greater demand causing notebook computer makers to have a harder time getting their hands on raw materials to make 14" and 15" notebooks.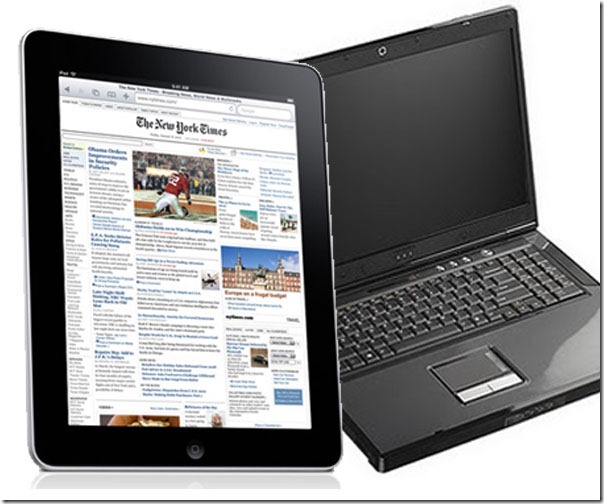 Due to the simple rules of supply and demand, the cost of a second tier notebook computers will likely increase. The reason is that companies like HP and Dell are already beginning to build up their inventory of these displays, so that they won't be affected by the upturn in tablet sales, according to Digitimes. The same materials used to make high resolution tablet displays are also used to make the majority of mainstream 14″ and 15″ screens.
This began towards the end of last year and continues early this year. Smaller notebook computer makers will likely have a harder time getting their hands on the materials, resulting in higher part prices. That means that smaller vendors will have a harder time competing than they already do with the big boys. Look for the prices of these kinds of computers to go up in the  next few months from brands like Fujitsu, Panasonic, Sager and other smaller companies. If you've been thinking about a new notebook from one of these vendors, now might be a good time to buy.
Advertisement