With the release of Microsoft Office 2010, Microsoft has focused on improving the synergy between online services and the productivity suite. The buzz word these days is 'Cloud'. The cloud refers to web services replacing or complimenting existing resources such as storage, backup, communication etc. Microsoft has been pushing into Cloud computing heavily through its Windows Live Online services such as Hotmail, Windows Live Photos, Messenger and SkyDrive.
Windows Live SkyDrive in particular represents the online storage component of this cloud strategy. It offers users 25 GBs of free online storage, but is limited to 50 MB files. To use Windows Live SkyDrive, you need a Windows Live ID: Hotmail or MSN account. You can sign up for a free one here. If you are looking to sync files between computers, you can sync up to 5 GBs of data using Windows Live Mesh.
Saving Microsoft Office files to your SkyDrive account
Saving to SkyDrive is only supported in Microsoft Word 2010, Excel 2010 and PowerPoint 2010.
Click File

Click Save and Send

Then click Save to Web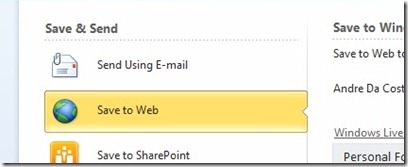 You will be asked to sign in if this is your first time saving to your SkyDrive.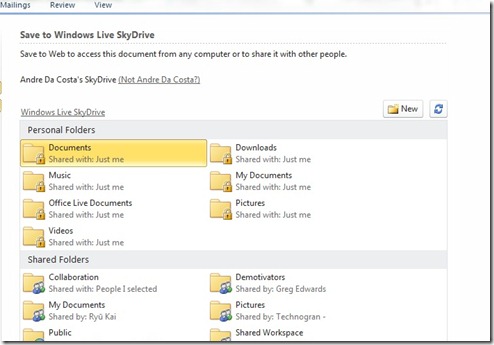 Click any of the listed folders you would like to save the file. Please note, if its sensitive information, be careful not to save it in any of the Shared Folders.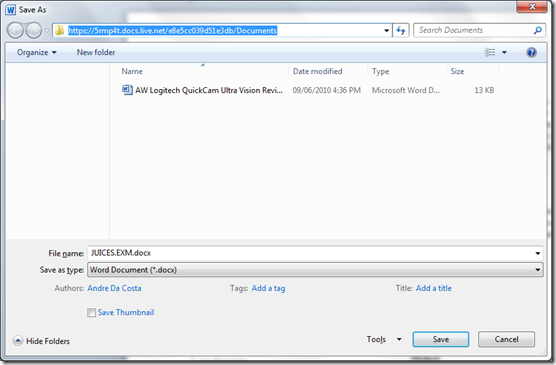 Give the file a name and click Save.

In the Microsoft Status Bar, you will notice it says 'Uploading to the server'
The key advantage of this is, your document is now accessible from any Internet connected device. If I go to my Skydrive account in Internet Explorer and open the My Documents folder where I saved the file, I will now see it listed there: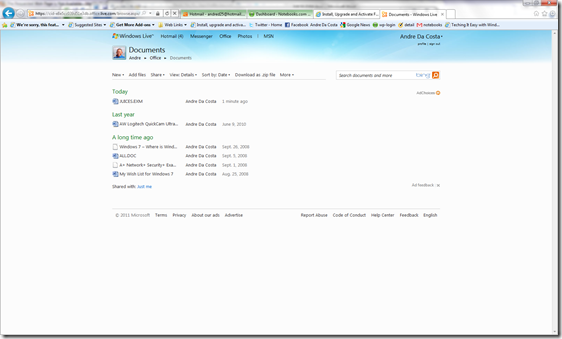 If I want to edit the file, all I need to do is click on it to open it in Microsoft Office Word Web App. So, if you are working on a computer that does not have Microsoft Office installed, you won't have any problems.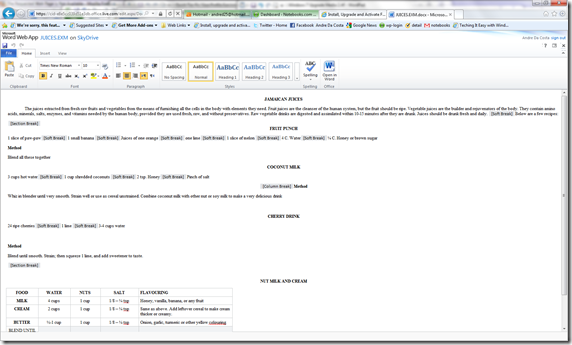 Please note, you won't get the full experience of Microsoft Word on the desktop while using the web apps, but it's good for minor edits and collaboration. If you want to make significant changes to your document, you can open it in Microsoft Word and save any changes.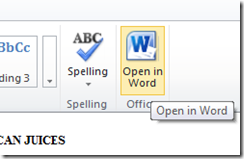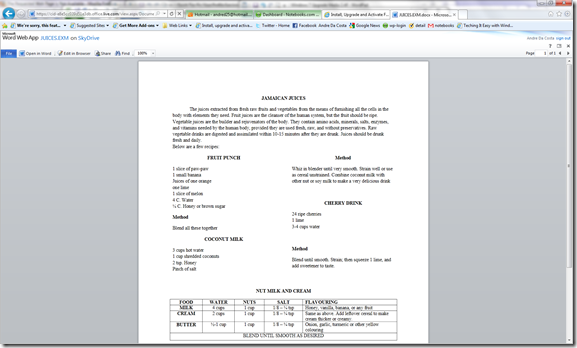 This is definitely a cool feature worth checking out and most of all, its free when you sign up for a Windows Live ID.
Advertisement