Today at CES 2011 in Las Vegas Dell took the covers off of the latest addition to the XPS high end family of laptops, the XPS 17. The Dell XPS 17 is a 17″ laptop that uses the 2nd Generation Intel Core i SandyBridge processors and a NVIDIA GeForce GT 550M GPU to deliver an incredibly powerful machine to consumers with HD 3D support using NVIDIA NVision 3D glasses.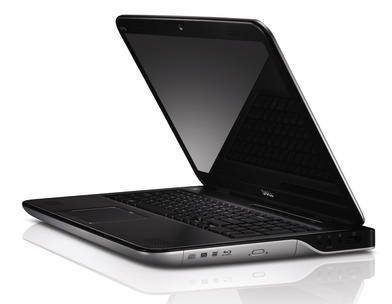 The Dell XPS 17 is designed for entertainment and gaming users and makes use of JBL speakers to complete the multimedia experience of this large entertainment laptop, complete with a built-in subwoofer.
The 17″ display is capable of Full HD and is capable of 3D with the NVIDIA NVision glasses. Unlike many other 3D laptops being announced at CES 2011 the Dell XPS 17 does not come with the 3D glasses standard.
The XPS 17 will have NVIDIA 3D TV Play which will allow you to connect to a compatible 3D HDTV tor 3D on your Big screen via the HDMI port. This will be tempting for users who want to watch Blu-Ray movies on a larger screen or to play computer games in 3D on their HDTV.
Dell's XPS 17 also has a built-in Skype certified HD video camera for users who value connecting with family members via Skype video chat
The Dell XPS 17 will be available in February with a starting price of $1,449. We'll have more specs and images as we get them. Stay tuned for more news from Dell at CES 2011.
Advertisement