CES 2011 is underway in Las Vegas this week and we are on the ground looking at the latest laptops, netbooks, tablets and cool technology that will be hitting store shelves, and your hands, later this year.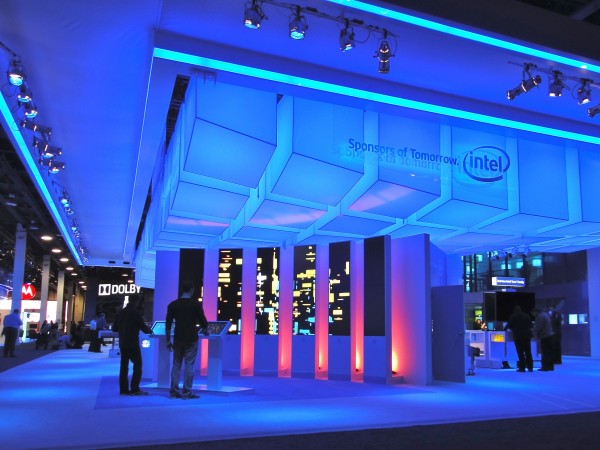 The show kicked off with Intel's announcement of the Second Generation Core i Family of processors which bring many new features like TurboBoost 2.0 for smarter power boost, Intel WiDi 2.0 for full 1080P HD wireless streaming to your HDTV and Intel QuickSync Video which can transcode video from HD to play on your iPhone incredibly fast. Many of the new improvements come from the new Intel design which puts the CPU and the GPU on the same piece of silicon.
Another big piece of news at CES 2011 is the introduction of the AMD Fusion APU, a CPU and GPU combo, which is making it's way into devices from many of the major manufacturers like HP, Lenovo, Acer, ASUS and more. This Fusion APU will most commonly be found in an 11.6″ form factor and deliver a better than netbook experience with HD video playback and claims of very long battery life, some reaching past the 10 hour mark.
We've also seen some really cool laptops and devices including the highlights below:
Samsung Series 9 Laptop – Thin and light, this Core i5 powered laptop looks like a black MacBook Air and claims a 6.5 hour battery life along with a backlit keyboard.
Motorola Atrix Android 4G Smart phone – This Dual core smart phone can connect to a dock or a webtop 11.6″ laptop-like device to deliver a desktop experience including FireFox for browsing.
HP Pavilion Dm1 Powered by AMD Fusion – One of the nicest AMD FUsion powered mini laptops we've seen at CES this year, this DM1 claims high battery life and will start at $449.
Stay tuned for more highlights and be sure to check out the most recent coverage below.
Recent Notebooks.com Coverage from CES 2011
[RSSImport display="20″ feedurl="https://notebooks.com/tag/ces-2011/feed/"]
Recent GottaBeMobile.com Coverage from CES 2011
[RSSImport display="20″ feedurl="https://www.gottabemobile.com/tag/ces-2011/feed/"]