Today at CES 2011 in Las Vegas Toshiba showed off two new netbooks which will be a part of the company's NB line. The Toshiba NB305 and the NB505 are both 10.1″ netbooks running Intel Atom processors at prices most consumers will enjoy.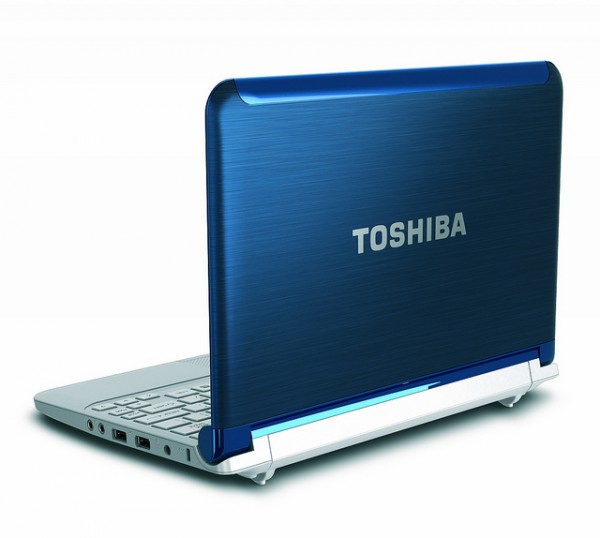 The Toshiba Mini NB505 netbook has an aluminum lid and uses the Intel Atom N455 processor, have 1GB RAM, Windows 7 and a 250GB hard drive. The NB505 clocks in at $300 and should be available soon.
In addition, Toshiba announced the Mini NB305. Toshiba is calling this a premium netbook and comes in an array of colors with a spotted design on the lid, that makes it look like a miniaturized version of the Toshiba E205. This netbook is for users who want a bit more power with the latest Intel Atom N550 dual core processor and a 250GB hard drive and 1 GB RAM. The NB3o5 will also be available soon with prices starting at $380.
We'll be visiting Toshiba here at CES 2011 soon to get hands on with the devices for more information and impressions.
Advertisement