Circuit City will sell the Toshiba Satellite A215-S7413 for $699.99 the day after Thanksgiving. This holiday special includes a $150 mail in rebate and $150 in-store discount. The A215-S7413 comes with an AMD Athlon processor, 1GB of RAM and 120GB hard drive.
The A215-S7413 is part of Toshiba's Satellite A215 series, which is built for home users with basic computing needs.
At $399, the A215-S7413 is an excellent value. There will be a limited number of these laptops available, so you'll have to get there early if you want a chance at getting one.
To learn more about the Toshiba Satellite A215 series, vistit ToshibaDirect.com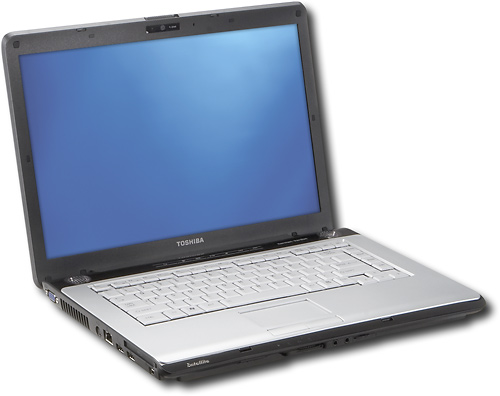 Toshiba Satellite A215-S7413 specs:Processor: AMD Athlon 64 X2 Dual-Core processor TK-55, 1.8GHz
Memory: 1GB of PC5300 DDR2 SDRAM
Hard Drive: 120GB 5400RPM
Display: 15.4-inch TruBright Display
Graphics: ATI Radeon X1200, shared graphics memory
Ports and Slots: ExpressCard, 5-in-1 memory card reader S-Vdeo, 4 x USB 2.0
Weight: 5.8 pounds
Battery: 4000 mAh
Advertisement