Today Ford has announced that AppLink for SYNC is launching with support for Android and BlackBerry smart phones and announced that iPhone support would be coming in 2011. The first users to get access to AppLink will be owners of the 2011 Ford Fiesta with more vehicles to come soon.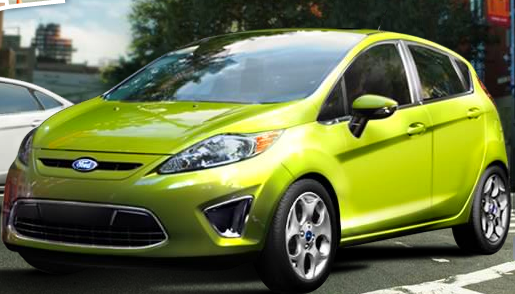 AppLink is a new program that allows the Ford SYNC system to control apps on the phone such as Pandora, Stitcher News and OpenBeak. Instead fo fumbling around with a smartphone, users can now push the SYNC button and speak a command to control while on the go.
To get the free AppLink download 2011 Ford Fiesta owners need to visit www.syncmyride.com to access the free AppLink download in the Update & Customize section.
Here's a video of the SYNC AppLink in action:
Current SYNC-enabled apps:
Pandora

Apple iPhone: Coming early 2011
Android: Available now (V1.5.3 or higher)
BlackBerry: Available now (Version 1.1.6 or higher)

Stitcher

Apple iPhone: Coming early 2011
Android: Coming early 2011
BlackBerry: Late availability

OpenBeak

BlackBerry: Available now from https://m.openbeak.com and soon in Blackberry App World (Version 1.4 or higher)
Once the devices are paired, SYNC users can control the apps with voice. For example in Pandora the driver could say, "Play station classic rock radio," "Bookmark song," "Thumbs up" or "Thumbs down."
The Sitcher app uses similar controls such as "Play station news", "Play station sports" or "Add to favorites". The OpenBeak app will allow users to say, "Read timeline" to have their Twitter timeline read to them over the car's audio system.
We tested out the Ford Sync system this summer and found it to be an really useful and intuitive way to control your in car navigation and entertainment. Ford will be demoing the AppLink system at CES in early 2011 where we will be on hand to check it out and give you a look at how it works in real life.
Advertisement