Apple's iPhone battery replacement program is expensive and time consuming, but you can do it yourself if you've got some patience and soldering skills.
Our friends over at Gear Live put together an excellent tutorial on how to replace the battery for about $25. This is a big savings compared to Apple's iPhone battery replacement program for out-of warranty phones, which costs $79, plus $6.95 for shipping.
Apple's iPhone will replace your battery under warranty, but only if it's running at 50% capacity or less. If you've hacked your iPhone or want to replace the battery early you can order up a replacement battery and go at it yourself.
Check out the video from GearLive, which shows how to replace your iPhone's batter in great detail. If you're handy with a soldering iron and you're used to getting inside of computers, this should be an easy fix.
If you're scared you'll ruin your iPhone by replacing the battery yourself- you should be. You can tweak the case or short a circuit really easily. There's good reason why Apple discourages this practice.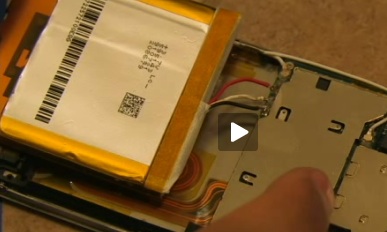 Advertisement