Clickfree is announcing a new backup solution at CES 2011 call the Clickfree Wireless Automatic Backup. After initial setup the user can wirelessly and automatically back up their computers regardless of whether they are running Windows or Mac so long as there is a Wi-Fi signal present and the computers are on the same network.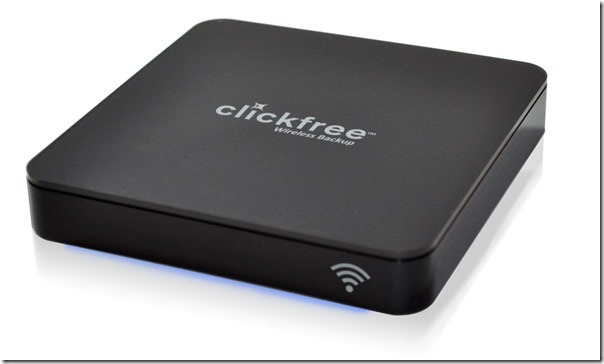 The product is similar to an Apple Time Capsule in function. Inside the box is a hard drive. The box connects to the network via 802.11n Wi-Fi and automatically backs up the content of a computer that is set up with the device. There is no limit to the number of computers that can be backed up, but the unit has either 500GB or 1TB of storage for $179 or $249 respectively.
The device is set up initially by connecting it to the computers that need to be backed up one at a time. After this initial wired backup, incremental backups will take place wirelessly. It will be as simple as plugging it in and following on screen directions. No configuration is necessary. The device will also enable simple file sharing of any files on the device with all the computers in the home network.
A similar device some from Pogoplug, but that also adds a limited printing support as well. The difference is this comes with storage while the Pogoplug requires the user to add storage.
Advertisement