Pogoplug is a network enabled storage device which allows users to plug a USB hard drive in and access the contents and storage space on a network and over the Internet. Today the makers of Pogoplug announced that the recently revealed web printing feature and wireless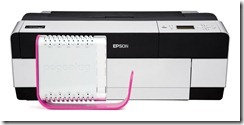 networking add-on are shipping and going live this week.
With the new printing feature, an owner of an HP or Epson printer, made since 2005, will be able to plug the USB cable from their printer into the Pogoplug and print from iOS devices, Android devices or any Internet enabled device from anywhere in the world. It will also work if the HP or Epson printer is a network printer on the same network as the Pogoplug.
The ability to print via the Pogoplug form anywhere is a free upgrade for existing owners and will be enabled via a firmware update that should start rolling out this week to customers. To get the update, customers just have to wait for Pogoplug to push it out to them.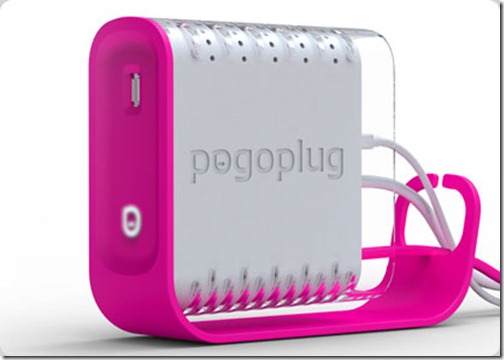 In addition to the printing feature, the Pogoplug will also have an adapter that will turn it into a Wi-Fi device. That means instead of having to plug the Pogoplug into a router, users can attach the adapter and the Pogoplug will be available over Wi-Fi so long as it is on a network with Wi-Fi access.
For existing customers, Pogoplug is taking orders now for a free adapter. All a customer has to do to get it, is send an email message from their registered email account to [email protected] including the subject line Wireless Adapter Promo" without the quotes. Also include that phrase in the body of the email. Pogoplug support says, If possible please include your original Pogoplug receipt (scan or email attachment)." If a customer has not already activated their Pogoplug (before August 17th) then that user will have to include a copy of the receipt showing the purchase date before the 17th. For all others, the adapter will cost $29. The Pogoplug itself costs $99 direct from Pogoplug or you could go get a steal on it at Amazon right now for only $47.99.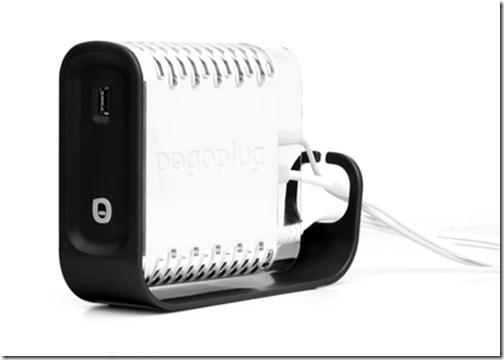 Pogoplug is designed primarily for home users. But now Pogoplug Biz is shipping and it is a new device designed with the needs of business users in mind. Instead of the bright pink accents, this Pogoplug is black and white, which will fit better in a business environment. The new product will let business customers customize the interface of their Pogoplug page, create a customized email address, create file downloads from a Pogoplug drive, view usage statistics, and set up multiple user accounts on a single Pogoplug Biz. The Pogoplug Biz is $299.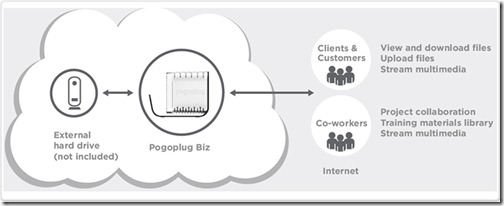 Here is one user unboxing his Pogoplug:
Advertisement