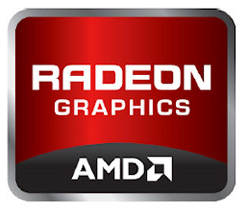 At CES 2011 in Las Vegas AMD announced the AMD Radeon HD6000M GPU, the company's latest notebook graphics processor which marks the second generation of Direct X11 notebook graphic processor for the company and brings with it many improvements in power and power usage. Additionally AMD announced the new Fusion APU family of processors.
The AMD Radeon HD 6000M GPU Family contains the following GPU models;
HD 6900M – Gaming
HD 6800M – Gaming
HD 6700M – Performance
HD 6600M – Performance
HD 6500M – Performance
HD 6400M – Mainstream
HD 6300M – Thin and Light
AMD is positioning the new Radeon HD 6000M line to hit the numerous user groups including hardcore gamers, performance minded users, mainstream consumers and those looking for a thin and light computing experience.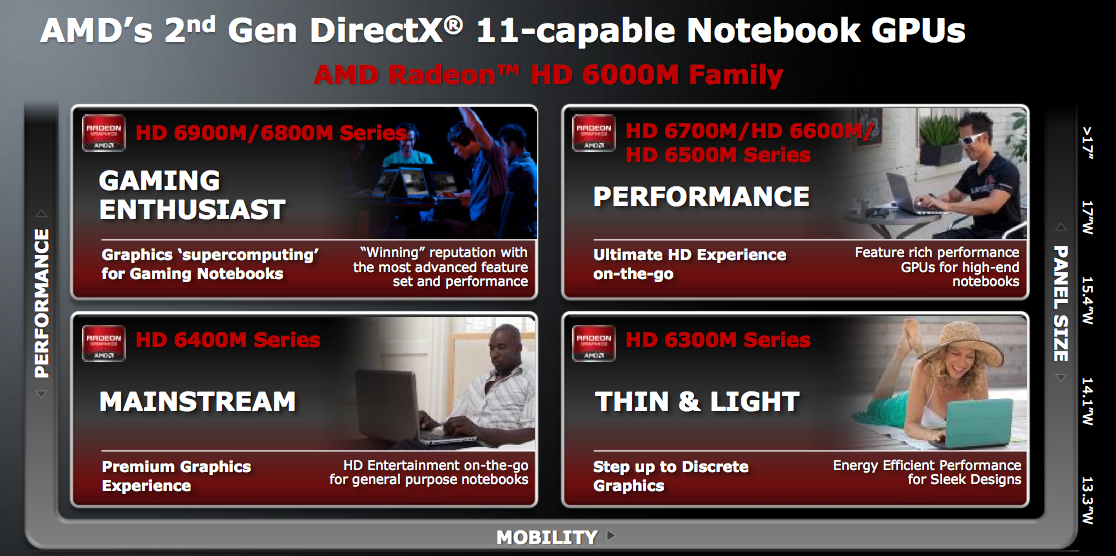 For gamers, the AMD Radeon HD 6000M series is promising better tessellation, enhanced image quality and improved efficiency for DirectCompute and gaming.
The AMD Radeon HD 6000M GPUs will support AMD Eyefinity technology for a better multi-display experience and support DisplayPort 1.2 and HMDI 1.4a. The GPU series will also support AMD HD3D for a stereo 3D experience.
AMD Catalyst software for notebooks also brings a new experience to users with more efficient graphics switching, AMD PowerPlay technology to conserve power for longer battery life and what AMD is calling the next generation of Vari-Bright which the company claims can deliver up to 50% in power savings over the precious generation.
We expect to see several notebooks announced with the new AMD Radeon HD 6000M GPUs at CES 2011 in Las Vegas this week.
Advertisement