Acer isn't sharing much yet, but the company has announced three new AMD Fusion Powered laptops at CES 2011 in Las Vegas today. The new laptops include a 10.1″ netbook, the Acer Aspire One 522 and two notebooks the Acer 4253 14″ notebook and the Acer 5253 15.6″ notebook.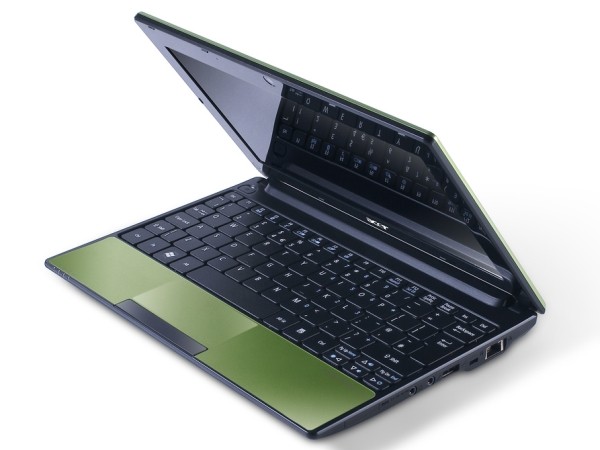 The Acer Aspire One 522 uses the AMD C-50 APU paired up with AMD Radeon HD 6250 graphics which go well with the HDMI port and 16×9 d10.1″ display. The Acer Aspire One 522 can support 1080P HD content over the HDMI port and will come in green and black.
The larger 14″ Acer 4253 and 15.6″ Acer 5253 notebooks will also use the AMD Fusion processors, but will be powered by the E series APU units and can handle 8GB of RAM. The notebooks will support AMD Vision for HD playback and more.
Both of the larger notebooks will feature a 16×9 display and will come in three colors Mesh Black, Mesh Brown and Mesh Red with matching palmrest areas. The laptops will also be equipped with multitouch trackpads.
No pricing or availability were announced, but we'll let you know as soon as we can and will be visiting Acer at CES to get a closer look at the new Acer laptops for 2011.
Advertisement