If you're looking for a last minute tech gift that you can still get before Christmas we have you covered, here are a list of 10 really cool tech gifts under $50 that we love and we know your recipients will love as well.
Whether the person you buy for has a iPhone, Android, iPad, PC or just loves technology we have you covered. Still looking, check out the rest of our Holiday 2010 Gift Guides. Thanks to expedited shipping you can still get many of these before the Christmas.
1. Dodo Case for Kindle – DoDoCase – $49.99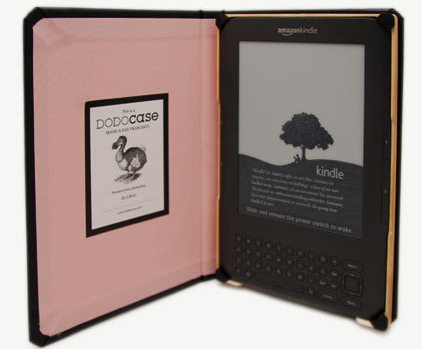 This stylish looking case will protect a Kindle and provide a more book-like look and feel. Hand crafted with traditional book binding techniques in San Fransisco the Dodo Case is a work of art that protects your gadgets. You can also get one for the iPad for $59.99. New orders take 2-3 weeks so opt for the gift certificate unless you want to wrap a picture and a confirmation email.
2. Yodo Backpack – ThinkGeek – $39.99
This Star Wars inspired backpack will have your favorite "Luke" looking like a young SkyWalker while around town or traipsing through the forest. The pocket is 13.4″ deep, "enough for lighsaber hilt", according to ThinkGeek.
3. Pandora One Subscription – Pandora – $36 for a year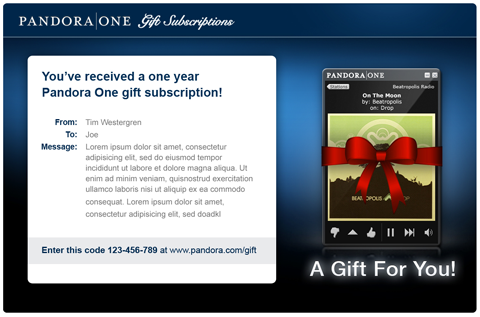 If you're recipient loves to listen to Pandora  give them higher quality audio tracks, the pleasure of no ads, a desktop app and longer timeout limits. You can send the gift to their email address or print out a certificate to give in person.
4. Mozy Online Backup – Mozy – $54.99 (Grab 15-20% off at RetailMeNot)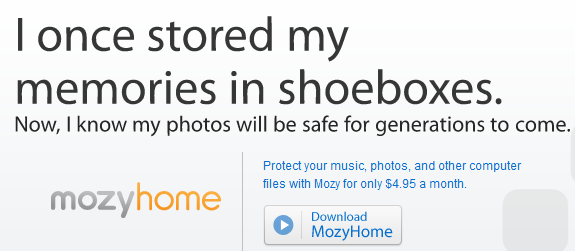 Mozy will backup your recipient's computer automatically at an offsite location without the need for an external hard drive or any action on their part. Give the gift of peace of mind. If their computer dies, they can download files from Mozy or order a DVD of thier files.
5. [amazon_link id="B003JVKHEQ" target="_blank" ]Call of Duty: Black Ops[/amazon_link] – Xbox 360, PS3 or PC – $49.99 and under – Amazon
Pick up one of this year's hottest games for a gamer on your list, be warned if you are buying for a PC you should make sure they have a good enough system to handle the load. Check out our review roundup for Call of Duty Black Ops with videos.
6. Speck SeeThru MacBook and MzcBook Pro Cases – Speck – $49.95
These cases are designed to clip right to your MacBook or MacBook Pro to deliver a colorful form of protection that doesn't add a lot of bulk or weight. We like that you can see the glowing Apple Logo through many of the color options.  You can also find these in your local Apple store and at some Best Buy locations.
7. ScotteVest Q-zip – ScotteVest – $35
We love ScotteVest gear and this long sleeve shirt is one of our personal favorites with a few extra pockets and a holder for our headphones it has become a go-to shirt that can go from work to play pretty easily. If you have a bigger budget, check out the rest of this cool travel clothing line.
8. [amazon_link id="B003LVZO8S" target="_blank" ]Logitech HD WebCam C310 720P[/amazon_link] – Amazon – $41.78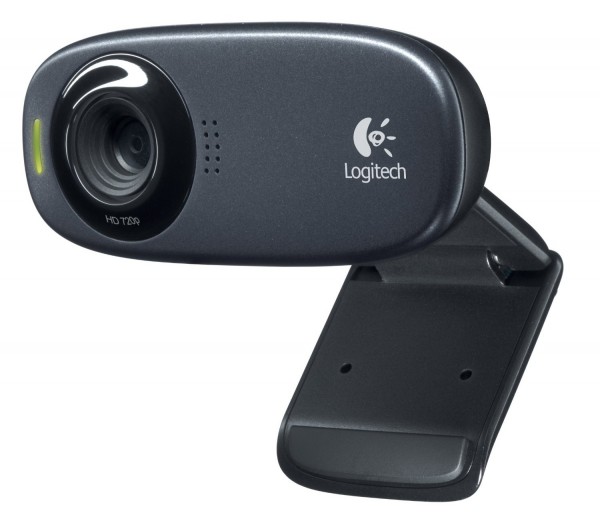 We love this sleek and affordable HD webcam and your recipient will too thanks to the 720HD video resolution and the ability to take 5MP still pictures. This is great for a far away friend or a coworker who finally got approval to work from home.
9. [amazon_link id="B003VNCRNQ" target="_blank" ]Dragon NaturallySpeaking Home Version 11[/amazon_link] – Amazon – $49.99
Dragon NaturallySpeaking allows you to turn your talking into text and control your computer with just your voice. The results are nothing short of amazing and at $49.99 it's 50% off. A great gift for someone who has to type a lot but is a slow typer.
10. [amazon_link id="B002HWRZ2K" target="_blank" ]Logitech Z313 Speaker System[/amazon_link] – Amazon – $39.99
The Z313 speaker system will add some bass to your computer audio setup with an affordable 2.1 system that includes a subwoofer and two remote speakers. The Z313 includes a control pod that lets you control the music easily and includes a headphone jack for a convenient place to plugin when you need to be quiet.
Advertisement