Some people are keyboarders; they love to do as much as they can from the comfort of their home-keys, only leaving that comfortable position when they absolutely have to. Me, I'm a Mouser. I proudly look to my mouse to handle as much as possible without letting go to swing my hands to the keyboard. This obsession with mousing is what led me to purchase the new Logitech Performance Mouse MX when my previous Logitech MX mouse died.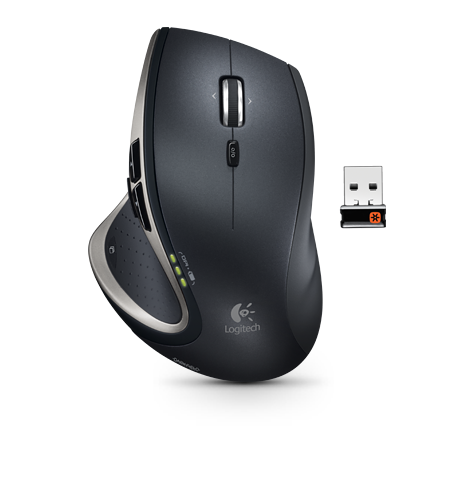 This new Logitech Performance Mouse MX has some really cool improvements over earlier Logitech mice that, combined with programmable buttons and a great scroll-wheel, make it great for heavy mouse users. First off, the Performance MX has Darkfield Technology that lets it mouse on practically any surface including glass, so long as it is thick enough.
Additionally the new MX mouse comes with a Unifying Logitech receiver. This small device sits almost flush in a USB port and can be used to connect a slew of Logitech peripherals. This is a huge improvement over the need to have a specific adapter for each mouse or keyboard you want to use.
If you do get this mouse I highly recommend uBerOptions, a mouse utility that lets you map any button on most Logitech Mice. This is a must have app that can be combined with keyboard shortcuts to make you the fastest mouser in your cubicle.
Here's a quick look at the Logitech Performance Mouse MX, a more detailed review will be coming in the future.
Advertisement