For mobile workers who need a connection on the go USB modems and devices like the MiFi are a popular choice, but if you want to extend the functionality of your USB modem or have more flexibility with what carrier you use, the ZyXEL MWR211 Mobile Wireless Router might be what you're looking for.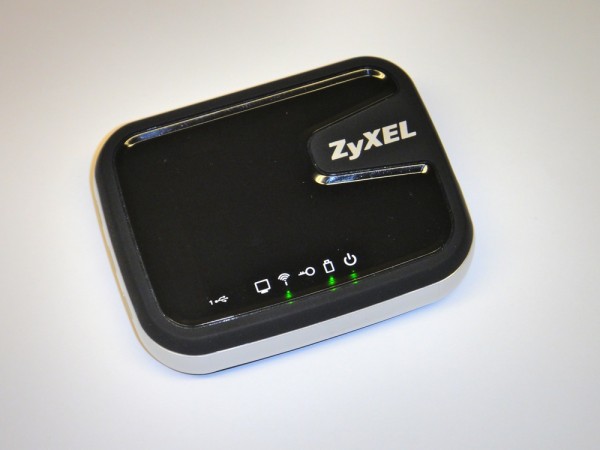 While the MWR211 is thicker than the MiFi, it does allow for an "unlimited" number of users to connect to it which is perfect for sharing your connection at a trade show or when you arrive at a vacation house with a bunch of friends. Because the mobile router doesn't actually contain a cellular modem, you can use it on a practically any network from Virgin Mobile to Sprint, AT&T or Verizon which is handy if you are sharing the device or if your business has two or more accounts to deal with dead zones in important areas.
In our testing of the ZyXEL MWR211 we did miss the pocketability of the MiFi, but we achieved the same speeds as we would with the USB modem attached to our laptop directly as well as gained the ability to connect WiFi devices like the iPad and the iPod Touch or other users to our Virgin Mobile USB drive.
Another bonus was that while indoors our signal is usually low with the Virgin Mobile adapter (working in an old cinder block dorm) so we liked being able to hook the USB modem into the ZyXEL hotspot and set it on the window for better speeds and signal strength — something we did with the CradlePoint Mobile Hotspot on our tech road trip.
The battery on the ZyXEL MWR211 is rated for two hours of use and in our testing we found that to be pretty accurate. With this in mind you'll want to make sure you're charged up if you are on the go a lot, but the good news is that in most cases you can unplug your USB modem and continue to get your work done.
Other nice touches include a bandwidth meter that you can configure to alert you when you get too close to your monthly allotment of data and wide support of 3G USB modems.
Conclusion: The ZyXEL MWR211 is a great fit for users who want or need more connections or flexibility than you'll find with MiFi devices. The battery life is just OK, so plan on being near a plug if you want to get a lot of work done, but you can always plug your modem in to your laptop to finish up working.
You can find the ZyXEL MWR211 from a few stores for around $90, unfortunately we couldn't find it on Amazon or form any other big retailers at this time.
Pros:
Use with any carrier
Lots of users can connect at once
Simple to use
Email quota alerts
Cons:
Battery life of 2 hours
Note very pocketable
Hard to find in stores
Advertisement