Teenagers are hard to buy for because they no longer want the inexpensive toys that we loved to get them when they were young. They also have so much peer pressure to be wearing or using the latest greatest gear and clothing. The wrong shoes, shirt or cell phone will make the feel like a total outcast in the lunch room. So we have asked the experts, teenagers themselves, what they want and here's  sampling of tech toys they will enjoy this Christmas.
Thanks for checking out the Notebooks.com Gift Guide 2010 series. We want you to have a great holiday season so we have pulled together a collection of gift guides that make it easier to shop for everyone you know. These gifts have been hand picked by the staff at Notebooks.com and have been deemed worthy of giving to someone you care about.
Cheap earbuds are nothing to get excited about. Parents don't want to pay a lot for them because it is likely they will be lost, washed in pair of jeans, or just abused till broken. But at $20 retail, these Scosche HP60D Chameleon Earbuds are not going to break the bank while still offering something cool. They have interchangeable color caps, so the earbuds can be black one day, red the next and then silver, depending on your kid's mood or outfit. If you want other colors, hit the link above and check out the other offerings listed below the H60D. Do they sound good? Well few earbuds are going to inspire like a pair of high quality headsets, but at $20 they will do the trick for your teen. If you don't mind shopping at eBay, this store has them for $4 less with a nearly 100% buyer rating. Or, for a little less than Scoshe sells them directly, you can go with Amazon and get the same set only with a built-in mic for your child to use with his or her iPhone.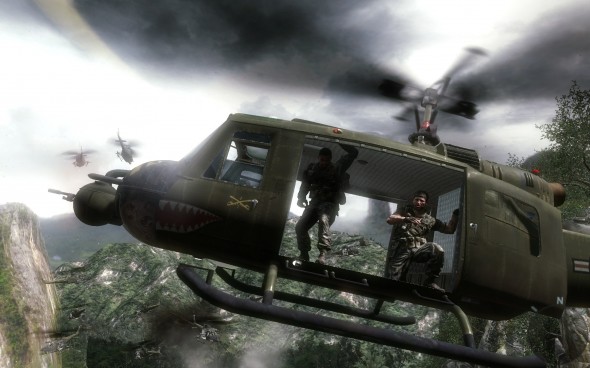 Call of Duty is one of the most popular first person shooter war games available. And it doesn't matter if your teen gamer has a PC, Xbox 360, Playstation 3 or even a Wii, there is a version available. Realize this is an M-rated game, but some of what makes it so can be turned off in the options. We promise, that if your gamer doesn't have this game, he or she will be happy if you buy it for them this Christmas.
If your teenager likes to take pictures, this is a great little camera that is so easy to use. It also takes really good pictures. We've used it to shoot some of the products we review. It is simple, has good color, and is inexpensive. The camera has a 4x optical zoom lens, which means it can get in close in casual settings with friends. This is not a camera for shooting action photos at the football game on Friday night, unless your teen likes to crop pictures on the computer. And it is not perfect in low light settings. But the image stabilization does help keep pictures sharp in average to bright light. The sensor that records the image is capable of taking up to 12MP images, which means they can be printed at 8×10 and have that photo realistic look. The camera is also capable of shooting video. It is not HD quality video, but they do look decent for casual shooting. Sound quality is acceptable. At the price, this is a nice camera for a teenager who is not a photo enthusiast, but wants something to take snaps of friends and fun times.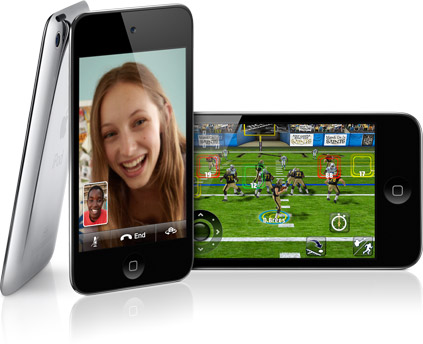 We think the iPod Touch is the perfect MP3 player for your teenager because she will love being able to use it to play movies and music, games, and when in range of a Wi-Fi signal, chatting with friends, texting via one of the many free texting apps in the app store, or for Facetime with her friends who also will be getting one of the new 5th generation iPod Touches this Christmas. The new camera can also be used as a digital point-and-shoot with the capability of shooting average quality snapshots. We picked the 8GB to keep the price low, but you can get her a 32GB model for $299 or a 64GB model for $399. It just depends on your budget and how good she was this year.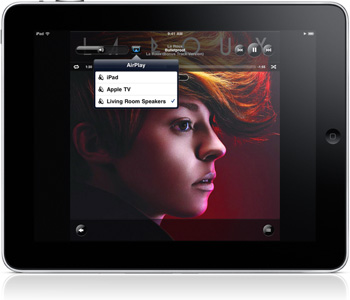 We were not too keen on putting two Apple devices in this gift guide. But as a recent Nielson study found, behind a new computer or smart phone, the thing teenagers want most is an iPad. When we asked our experts, a 16-year-old, that was his first request. The iPad has become one of the most popular electronic gadgets selling millions in its first year. It is a computer, an entertainment device, a gaming device, an eBook reader, an Internet tool, a communications tool, and a reference tool. Your child can learn, play and discover new things. While $500 is a lot of money and we know that most of you won't be dropping that kind of scratch for junior's gift, those who will, rest assured. An iPad will make then believe you really are Santa Claus. For a limited time the iPad can be purchased from the refurbished Apple store for only $429.
One of the things young people don't like about laptops is the audio. They want to listen to great music or enjoy life like audio in games and movies. So HP is attempting to fit the bill with their laptops with HP Beats Audio. We were tempted to put the HP Envy 14, which also has Beats Audio, but that model is just too expensive. Even at a penny shy of $900, your child would have to have been exceptionally deserving to get one of these under the tree. But if a laptop is on your shopping list, then read on to see if our recommendation is what your child might enjoy.
The HP Pavilion dv7t is a large, 17.3″ laptop. It's not meant to be highly portable. This is a computer that will likely sit on your child's desk and occasionally go with him/her to the living room or a friends house.
Inside it comes with an Intel Core i5 processor. The Intel Core i7 is also available as an option for a premium. The minimum level graphics chip available is the an ATI Mobility Radeon 5470 powering a 1600×900 resolution display, which is great for gaming or watching movies in 720p HD. There are more powerful ATI chips also available. And the laptop comes standard with a DVD burner. A Blu-ray player is optional.
Right now HP is offering a free upgrade to 6GB of memory and a 750GB hard drive.
The standard 6-cell battery is rated for 5 hours with a 9-cell promising to lengthen that. We would guess that if you can get 3.5-4 hours, that would be doing well.
Even if you go with all the bare minim specs, this is a nice entertainment computer that your teenager can use through his or her high school years and even into college.
Advertisement