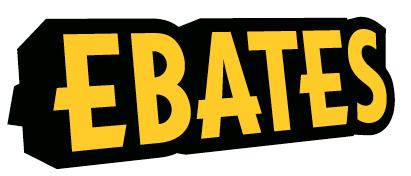 Being a student has its benefits- you get to buy Windows 7 for an extremely discounted price, get cashback through special programs, and get in on exclusive deals. What about the Average Joe who isn't in college? Surely, there's some way they can save on their purchases too, right? Today I'm covering a cashback program that's available for everyone and can help you make your next technology purchase just a little cheaper.
Ebates.com is an online site which offers cashback on practically any purchase you make. Sites ranging from popular online retailers such as Macys.com to the auction sites such as eBay all offer an incentive for you to shop through the Ebates program. Though the cashback amounts aren't always the highest, usually ranging from 2% to 15%, every little bit helps. Ebates also runs a daily promotion called the Ebates Daily Double through which a retailer is selected and the cashback amount for that retailer is doubled for 24 hours! For example, today's Daily Double merchant is Dell.com, this increases the cashback amount to 4% from 2%! Additionally, Ebates has an up-to-date listing for each retailer, profiling coupon codes and special offers you can use to maximize your savings.
Ebates.com is extremely easy to use- once logged in, go the retailer's page on the site, and click "Shop Now." Your purchase will automatically be tracked and your cashback can be posted in as little 24 hours. Payments are made every few months via PayPal or check. Ebates is currently providing an extra incentive to join now. You'll be given a free $5 starting bonus which can be redeemed as soon as you make a purchase through one of their links!
Advertisement