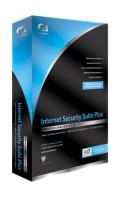 Great news for Time Warner Cable customers that want a free antivirus and security tool. Time Warner includes a free subscription to CA Internet Security Suite with the cost of your Time Warner internet connection.
The free CA Internet Security Suite 2010 is normally a $35 cost per year, but Time Warner customers can download the antivirus and security software for free by logging into their Road Runner Account.
The Free Antivirus Software for Time Warner customers includes:
Anti-Virus
Firewall
Anti-Spyware
Anti-Spam
Parental Controls
In order to download the free Antivirus software from Time Warner and CA, you will need to login to the Road Runner self help application with your Time Warner email address and password.
If, like many users, you don't know your email address or password, you can look up your email address by entering your billing phone number and the MAC address on your cable modem(this is a long number on the side of your modem). Alternately, you can call your local support line and ask for help over the phone.
If you don't have Time Warner Cable, or just want to get access to a free Antivirus solution that doesn't require you to sign in, check out Microsoft Security Essentials. This tool is available for free direct from Microsoft and is one of our favorite security apps for Windows.
We recommend users have some form of antivirus protection on their Windows computers to prevent virus and malware installations which can compromise your system and cause you to lose files or compromise your personal information.
If you are switching from one anti virus to another, be sure to remove the old antivirus software. Running multiple applications will not protect your computer more and will likely result in lower performance.
Advertisement